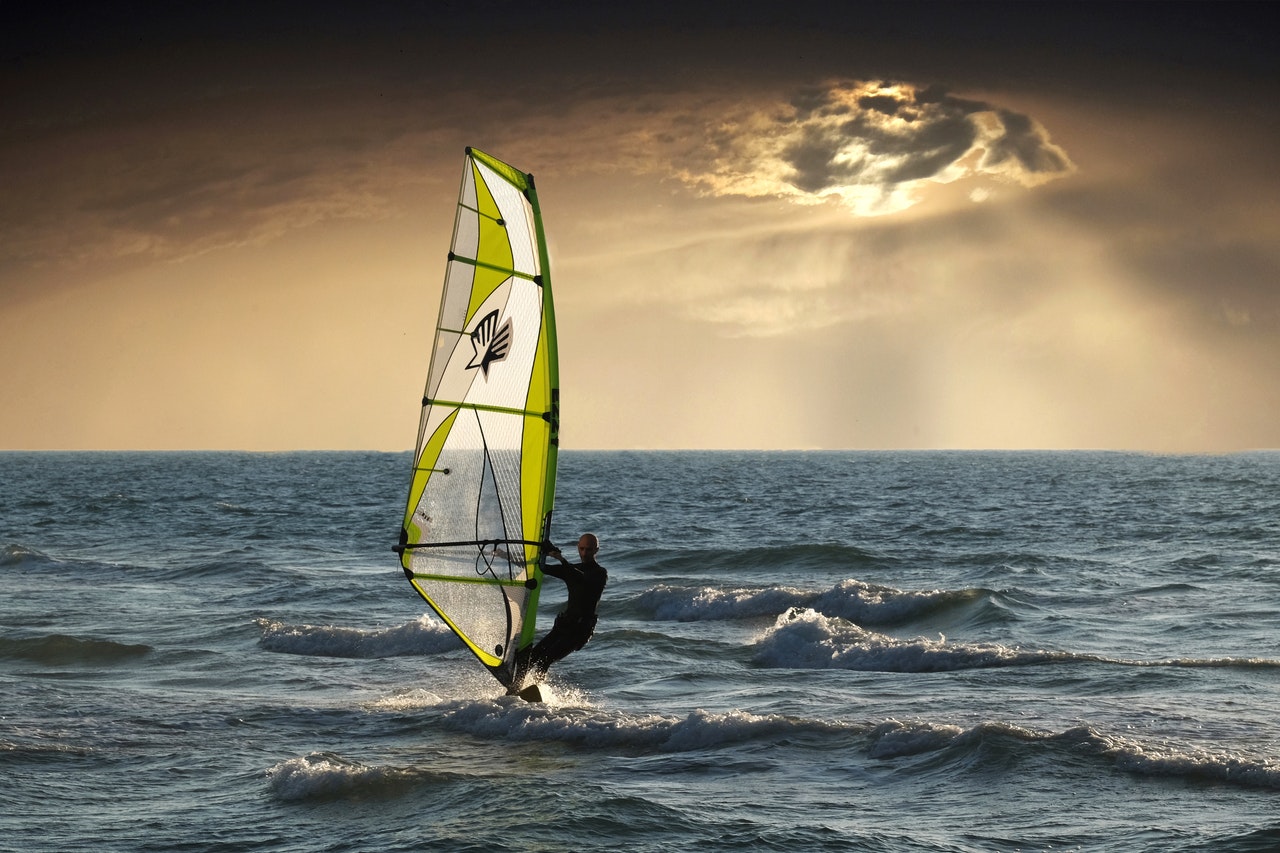 Our tips for sailing during your stay at Tropicana
Find the right places and surround yourself with the right people to go sailing in Saint-Jean-de-Monts. A water sport of freedom!
During your magical vacation in the comfort of the Tropicana campsite, what if you discover new water sports? For example, sailing in Saint-Jean-de-Monts is a daily pastime, adopted by many inhabitants of this pretty little village.
If you are fond of maritime sports, do not hesitate to practice a nautical activity in Vendée : discover all the Tropicana's tips for sailing during your holidays in Saint-Jean-de-Monts!
Choose a campsite near the sea
The first detail you can pay attention to for make sure you practice sailing during your holidays in the natural landscapes of the Vendée, it is choose a campsite located near the sea.
Indeed, whether you are used to the practice of sailing or you are just discovering this new sport, the practice sailing involves moving with a whole equipment sometimes quite bulky. The veil and the plank can be heavy on their own.
However, the internships and training to learn to sail usually last all day. For to take full advantage of of a good restful sleep, it is thus largely preferable to choose a campsite which is near the sea. So you won't have to get up early to attend your classes, or enjoy the best tides under one ideal weather for Saint-Jean-de-Monts .
Find a suitable beach for sailing
But beyond finding a campsite adjacent to a beach , it is also important to choose a campsite near LA BONNE plage. Because it is not possible to sail on all beaches, nor by all meteorological and tides. The practice sail is fully optimal when there is not too much wind , nor too many waves .
In addition, it is important to choose a beach where you have the necessary space for safe sailing.
If the beach you are going to is too small, you may come across many swimmers and bathers , which can be quite dangerous.
It is for this reason that your campsite the Tropicana is the ideal vacation spot if you want to practice windsurfing. With a huge fine white sand beach at 800 meters, you can follow your sailing courses in peace and take full advantage of the tides and the speed on your board.
Benefit from sound advice
Finally, to choose the right campsite, be sure to select a campsite with a warm and present team , which will answer all your problems.
At the Tropicana campsite, you can ask us all the questions you need to practice sailing in the best conditions. We have a network of sailing professionals who can help you learn to sail, and to fully enjoy this sport maritime .
For all your needs information , we are there!
Sailing during your stay at the Tropicana
The holidays in Vendée are made for resting, but also for exploring new activities! Fully enjoy your holidays in Saint-Jean-de-Monts, learning to sail.
Water sport par excellence, sailing is a must in the Vendée. Meet at the Tropicana for learn to sail and feel a incomparable feeling of freedom.
Do you want something new? Here are the other nautical activities to discover in Saint-Jean-de-Monts: