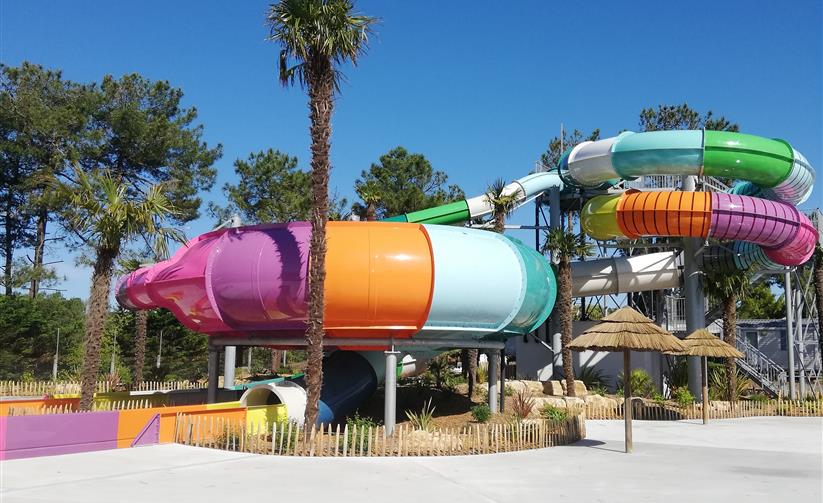 Campsite near Les Sables d'Olonne
If you have decided to go campsite near Les Sables d'Olonne and that you do not know in which campsite to store your suitcases, know that Le Tropicana campsite could turn out to be an excellent choice . Whatever your requirements and activities you want to practice, you will find something to satisfy you.
A campsite in a heavenly place
If the Le Tropicana campsite has 5 stars, it is partly due to the place where it is located.
The Le Tropicana campsite is located in the heart of a pine plantation. In the middle of this greenery, the occupants of this campsite constantly feel the freshness and the scent of nature.
The heavenly side of this campsite is also accentuated by its hilly setting. Indeed, this campsite is located in a place which presents a succession of small hills. With such relief, lovers of pedestrian sports will have something to stretch their legs.
A campsite not far from the beach, the forest and the cycle paths
To start from Le Tropicana campsite for the beach on foot, you just have to cover a distance of 800 meters. In this way, you always have at your fingertips swimming in the sea, the practice of sailing, or even simple barefoot walks on the sand of the beach.
In addition to not being far from the sea, the Le Tropicana campsite is also located very close to the forest and the cycle paths. So, for those who wish to go for walks in the forest or even cycle during their camping, you will be completely satisfied.
It is important to know that this campsite is located just 500 meters from Les Mouettes shops. You can therefore walk there to do your shopping. If you want to get to downtown Saint-Jean-de-Monts, you will only have to travel 7 kilometers.
A campsite for your leisure and well-being
The 5 stars of Le Tropicana campsite are mainly due to the quality of the services it offers to its occupants.
A free wellness area
The Le Tropicana campsite has a free wellness area. Here you can enjoy the whirlpool baths which will massage your entire body and give you a feeling of relaxation. You can also go to the sauna and hammam. Once out of this wellness area, you will have the feeling that you have got rid of all the stress and tensions that were accumulated in your body.
A free access water park
Le Tropicana campsite also has an aquatic area which is free to access. This space is made up of three heated pools in which you can dive to relax. In addition, there are:
a paddling pool;
slides;
an indoor swimming pool.
Surroundings full of discoveries
If you want to visit the surroundings of Le Tropicana campsite , during your campsite near Les Sables d'Olonne , you will not be disappointed. You will make discoveries which will reveal to you all the attractions of the Vendée. You can go for example to the island of Yeu, visit the large park of Puy du Fou.