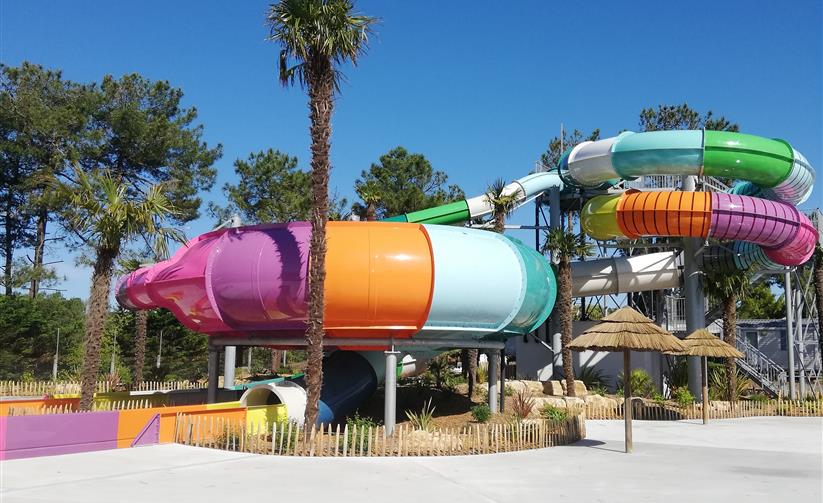 5 nautical activities in Vendée that you absolutely must do!
Very popular French department, the Vendée is famous for its cultural dynamism allowing it to welcome millions of visitors in search of sun and magical landscapes.
If you are a lover of holidays in the heart of nature, beaches and water sports, the town of Saint-Jean-de-Monts located in the Vendée will welcome you for unforgettable moments. If the question of what to do in Saint-Jean-de-Monts cross your mind, know that we have listed all the different nautical activities in Vendée that it is necessary to discover.
In this article, discover the nautical activities to practice during your holidays in Vendée.
Kite surfing
Very popular in the Vendée, kite surfing is a dynamic activity which consists of being guided on the surface of the water, using a board towed by a kite. To practice it, you will only need from the favor of the wind and a body of water to enjoy the intense pleasure it provides.
With this sport you will have the opportunity to disconnect completely for a moment of relaxation, joy, and sharing . Whether you are a beginner or a professional, you can freely navigate the fresh waters of Saint-Jean-de-Monts. However, to get started, we advise you to take a few courses that will allow you to master the basics of this sport as well as the various tips for a good practice.
Sail
Sailing is an activity practiced very often during the summer period and which is a source of enormous benefits. Accessible to all, this activity at a time fun and sporty is ideal for spending pleasant moments with family or friends. Recognized for its therapeutic virtues , sailing will allow you to get rid of daily stress . Indeed, by sailing on the sea aboard your sail, you will enjoy the sea air composed of negative ions and iodine which will allow you to totally decompress .
Yachting
The sand yacht is a vehicle with three wheels and a sail that moves by the force of the wind. Practiced on large sandy beaches, sand yachting can be propel by the wind who is captivated by his sail. As the driver, all you have to do is steer the wheels of the vehicle to move around at your convenience. If you are looking for exceptional sensations , this water sport would be ideal for getting intense pleasure . In addition to entertaining you, sand yachting is excellent for maintain muscle mass and develop motor coordination .
Kayak
Very entertaining, kayaking is one of the most popular nautical activities in Vendée. The kayak is a boat that is propelled using a paddle that is used to steer and balance it. Very interesting activity that you can do as a family, kayaking will allow you eliminate stress and strengthen your vascular system and muscle mass . Moreover, this activity is the best way to you escape and enjoy a breath of fresh air to oxygenate yourself .
Paddle
Paddleboarding involves paddling while standing on a surfboard and progressing using a paddle. Very distracting , this fun activity will also allow you to develop your agility , your muscles and improve your cardiovascular capacity . Thanks to this activity, you will benefit from total fitness .
So, what to do in Saint-Jean-de-Monts?
In addition to these various nautical activities in Vendée, you can carry out several other fun activities that will allow you to enjoy the city. Thus, you can visit the beaches of Saint-Jean-de-Monts for a swim or a tan. You will be able to take part in the hikes that we organize to discover the fauna of the city. You will also have the opportunity to visit the markets where you can buy souvenirs.
In addition, for unforgettable moments of relaxation, we suggest you visit Explora Park or the Vendée Marsh . To enjoy the turquoise waters of the city, you can go to the Noirmoutier island or at island of Yeu . In addition, you can visit the Puy du Fou to follow captivating shows or go to the pine forest to visit the city's nature reserves.