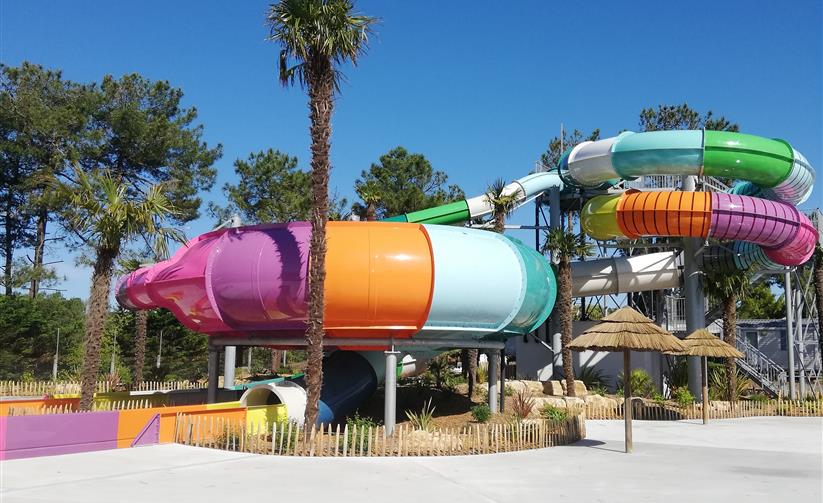 10 things to see if you don't know what to do in Saint-Jean-de-Monts
Located on the Côte de Lumière, Saint-Jean-de-Monts is a seaside resort located in the Vendée department which welcomes millions of tourists each year. If you are looking for sun and a vacation in the heart of nature, you can enjoy the eight kilometers of beach in this seaside resort.
If you are wondering what to do in Saint-Jean-de-Monts , we have various activities in store for you to entertain you and discover the beauty of the city. To take advantage of it, you must first drop your bags off at our 5-star campsite in Vendée. Discover in this article the activities you can do in Saint-Jean-de-Monts.
The beaches
The seaside resort of Saint-Jean-de-Monts is characterized by its beautiful beaches with fine sand who will welcome you for tanning sessions. To have obtained the Blue Flag label thanks to the quality of its turquoise waters, Saint-Jean-de-Monts offers soft beaches where you can swim in peace. This seaside resort also offers secure beaches thanks to monitoring stations to offer you peaceful moments of relaxation.
Nautical activities
To the question of knowing what to do in Saint-Jean-de-Monts as water activities, we offer a variety of interesting water sports. So you can practice sand yachting, paddle boarding, sailing, kite surfing or kayaking. In addition to entertaining you, these different activities will allow you to enjoy a total shaping .
Hikes
During your holidays in our 5-star campsite in Vendée, you can take advantage of our various hikes to discover the city from a different perspective. Thus, you will have the opportunity to take advantage of cycling tours through the Vendée Corniche or the Barre-de-Monts. We also offer horse riding as well as hiking to discover the beautiful landscapes and the fauna of the region.
The steps
Among the essential activities to do in Saint-Jean-de-Monts , visiting the markets is very important. In these places you can discover the delicious food products grown in this region. For this you must go at the city center covered market, the Demoiselles market or the Jean Yole market place.
Explora Park
For precious moments of relaxation with family or friends, you can visit Explora Parc which is a leisure park offering a multitude of various activities. In this park, you can try out activities like tree climbing or playing virtual reality, or doing archery .
The Vendée Marsh
The Marais Vendéen is a regional natural park endowed with exceptional landscapes between land and sea to discover absolutely. You will have the opportunity to perform the boat trip, a bike ride, hiking, fishing.
Noirmoutier Island
Natural and seductive, the Noirmoutier island is one of the favorite destinations of all tourists. On this island you will have the opportunity to test different nautical activities, to discover the salt marshes, to visit the passage of Gois, to go fishing on foot .
Ile d'Yeu
On the island of Yeu , you will have the opportunity to get into the privacy of the island's fishermen, to visit the dunes and the Old Castle, to swim in the coves .
The Puy du Fou
You will have the opportunity to visit the famous magical and magical park of Puy du Fou where you can follow interesting shows such as the Cinéscénie, or the fiery organs .
The Pinewood
Discover the lush landscapes of this almost island in Vendée , bordered by the Atlantic Ocean and its fine sand surrounded by pine forests. You can practice there different water sports or visit the nature reserves to observe the flora and fauna of the region .
In our Le Tropicana campsite, you can take advantage of our modern, spacious and very hygienic accommodation to know motorhomes, caravans and our cottages . You can also take advantage of our water park composed of indoor and outdoor pools and our wellness area with sauna, whirlpools and hammam for total relaxation. In our 5-star campsite in Vendée, we reserve you a n warm welcome and personalized service throughout your stay.