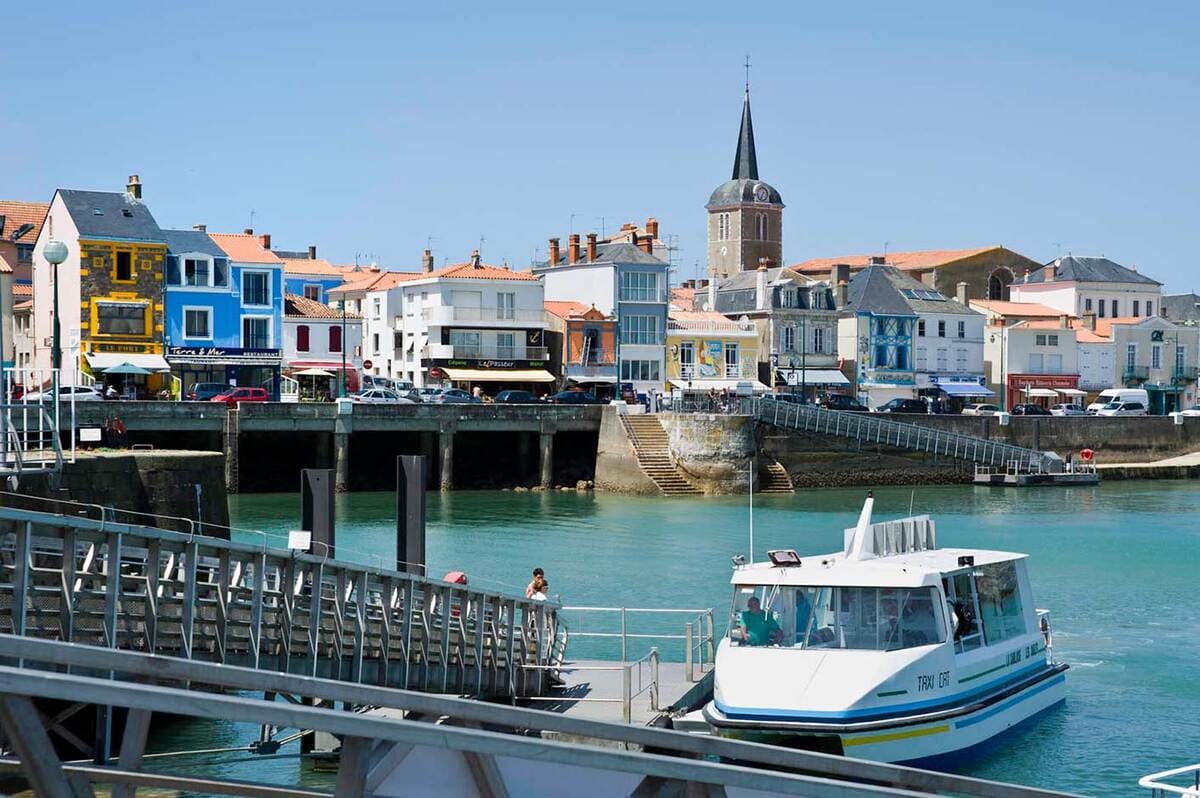 Why choose a luxury campsite in Saint-Jean-de-Monts?
Between comfort, unforgettable services and a family atmosphere, choosing a luxury campsite in Saint-Jean-de-Monts is the best option.
When you organize your holidays with family or friends, it is important to choose the place where you will sleep.
Much more than just comfortable bedding, it's also a whole living environment that you choose!
So why choose a luxury campsite in Saint-Jean-de-Monts ? There are many reasons for choosing a starred campsite.
Among all the types of campsite in Vendée, Le Tropicana presents you with all the reasons to book your accommodation in a luxury campsite!
Services adapted to all ages
The first advantage of luxury campsites is that they are suitable for all ages. This means that you can go to a campsite with your small children , just as much as with your group of friends.
You then have the choice among different activities , you are located close to all amenities, and you can spend the holidays that look like the ones you want.
Beyond what is around your campsite, the campsite itself offers all the activities and options you need.
Whether it's baby equipment, barbecues available, a small supermarket or a restaurant… Everything you need is on the campsite!
Equipped pitches
Even more than camping: with a luxury campsite , you have the choice between different types of accommodation.
But in any case, these accommodations are suitable for all ages. You can then choose a tent site and enjoy all the equipment you need, whether sanitary or for cooking.
In the same way, all mobile homes and cottages offer you the equipment and features adapted to the age of your loved ones.
Enjoy the ultimate comfort of superior quality bedding, and savor the happiness of a fully equipped kitchen and bathroom. Without forgetting the designer interior and exterior decoration, for an even more unforgettable holiday!
A dynamic and friendly team
In addition, what makes the quality of a luxury campsite is also the teams and the staff of the campsite.
Worthwhile luxury campsites in the Vendée often set up children's clubs and teenagers' clubs. But without animators, there is no club!
With a dynamic and open team , you discover the happiness of a lively luxury campsite, in which you really feel good.
You can then savor the well-being of a place in which you can rest , and discover all new activities. A characteristic of luxury camping which is valid for you as well as for your children!
Between the children's clubs and the evenings organized in the campsite, you can take full advantage of your vacation spot.
An essential living environment
Finally, the last characteristic that makes luxury campsites essential places to stay for holidays: the environment in which the campsite is located.
In the heart of the Vendée, there is no question of hearing the noise of cars or having tall buildings in front of your window. The beauty of the Vendée is also and above all hidden in its surrounding nature.
This is why Le Tropicana made sure to set up near the national forest of Saint-Jean-de-Monts, and close to large beaches of fine white sand.
Everywhere around you, you enjoy a lush and full of life nature . Everything you need to fully recharge your batteries!
Which luxury campsite to choose in Saint-Jean-de-Monts?
Where you go on vacation often dictates the quality of your vacation.
To fully recharge your batteries and spend a stay away from it all, choose a luxury campsite in Saint-Jean-de-Monts! The Tropicana is waiting for you.
Do you need information? Discover the other types of campsite in Vendée (including Le Tropicana):