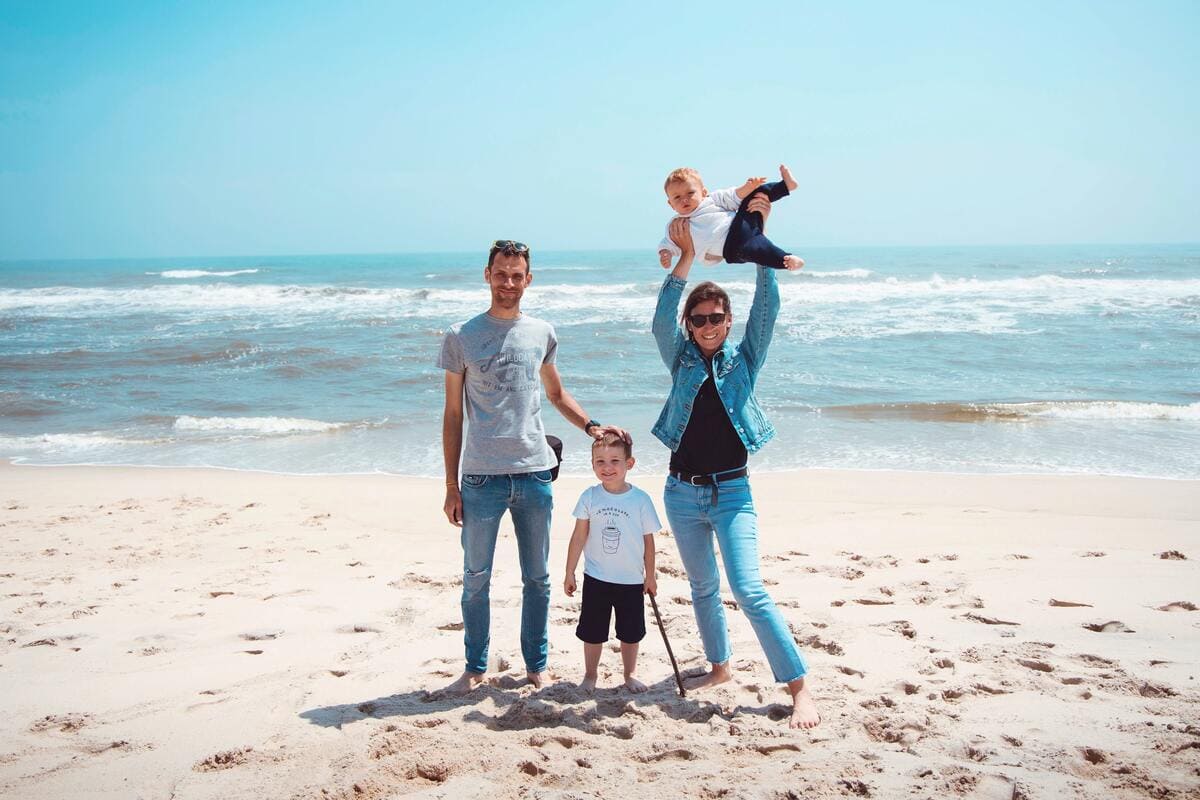 Why choose a family campsite in Saint-Jean-de-Monts?
To spend unforgettable holidays in the company of your loved ones, choose a family campsite like the Tropicana in Saint-Jean-de-Monts!
The holidays are a moment out of time, during which we really take advantage of the present moment. The top of the top to fully recharge your batteries and resume the year in good and due form!
Among all the choices of accommodation you can make, and among all the types of campsite in Vendée , we recommend that you opt for a family campsite in Saint-Jean-de-Monts.
Because enjoying unforgettable moments with your loved ones is essential for your good mood, your Tropicana campsite explains all the good reasons for choosing a family campsite in Vendée!
Services for young and old
A family campsite is above all a campsite designed for all ages. And when we say all ages, it means absolutely all! Family campsites in the Vendée are committed to entertaining the whole family, from the youngest to the oldest.
And especially the little ones. Good family campsites in Vendée always offer access to a children's club or a teenager's club. The clubs organize sports and fun activities, which allow children to discover new sports , new activities or simply the surrounding Vendée nature .
And while the little ones have fun with friends their own age, the grown-ups can rest in peace! Whether by the pool or by the sea , parents have time to enjoy the special idleness offered by the Vendée.
Between the sun and the iodized smell, it is an incredibly pleasant mixture for the whole family. Without forgetting that it is the occasion or never to rest in peace!
A lush and pleasant living environment
In addition to activities for all ages, family campsites tend to be located in veritable green settings. The Vendée is an area of France in which nature still has all its rights. And she lets us know: pine forests , endless beaches, surrounding natural beauty…
Your family campsite takes on an adventurous feel, whether in a tent, in a cottage or in a mobile home. And you can take the time to show all the riches of nature to your children, who are sometimes used to urban landscapes.
You can get on your bike and travel along huge cycle paths to discover the extent of the Vendée nature in front of you!
Also read: Bike rides in Saint-Jean-de-Monts
Organized activities day and night
The children's club, the teenagers ' club… That's all well and good, but what about adult entertainment ? Family campsites also think of parents, who want to discover new things or take advantage of the holidays to play sports.
Whether it's sports facilities made available or various and varied activity proposals, the activities of the family campsite are also designed for adults in Saint-Jean-de-Monts.
Day and night ! Once evening falls, the family campsite lights up with light for a dancing evening, a magic evening or a foam party. Everything you need for young and old to have fun together.
A friendly and available staff
Finally, a family campsite in Saint-Jean-de-Monts also means available, attentive and responsive staff.
Whether it's to advise you on the best activities not to be missed according to the seasons, on the best restaurants or local festivals, go to the reception to benefit from wise advice!
Choose a family campsite in Saint-Jean-de-Monts
Camping Le Tropicana is a family campsite that offers fun and entertaining activities for all ages. Located in the heart of the Vendée, you can enjoy a few days out of time in a setting designed for all ages.
Enjoy the true definition of relaxation and vacation at the Tropicana!
Read also :