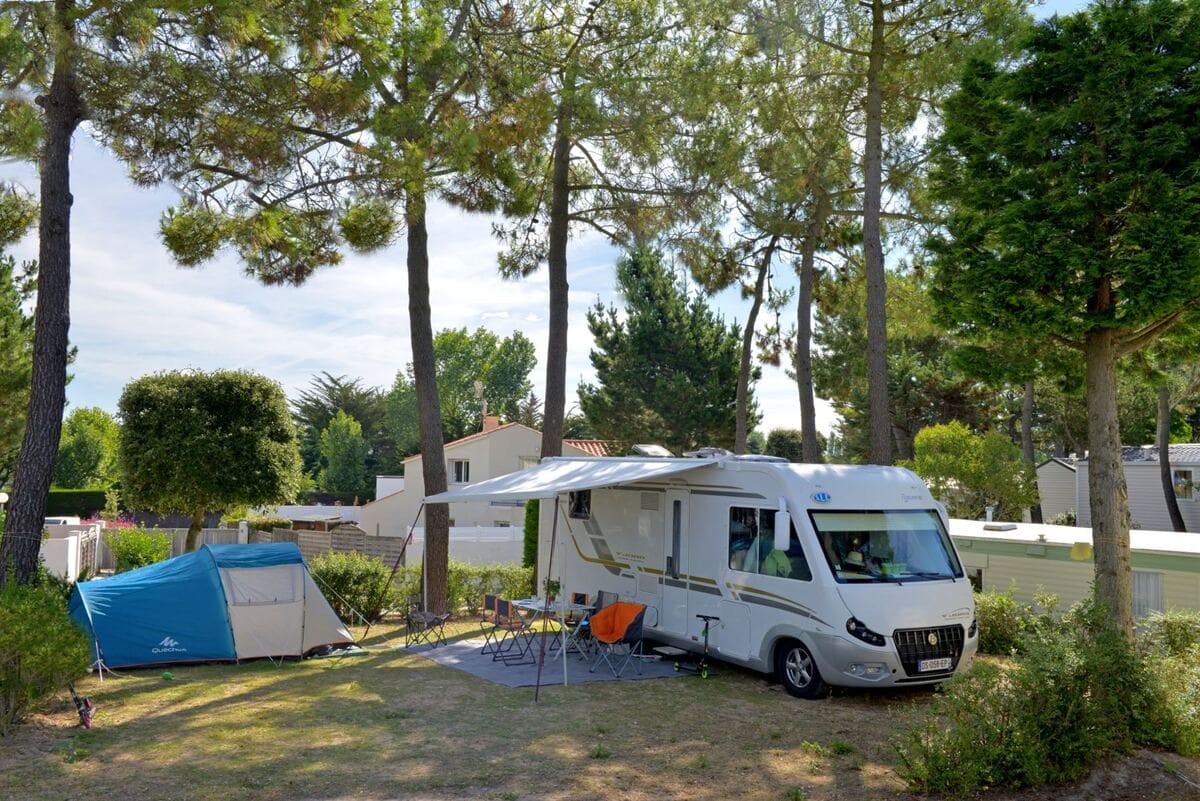 Why choose a caravanning campsite in Saint-Jean-de-Monts?
For holidays closer to nature, choose the right campsite caravanning in Saint-Jean-de-Monts! The Tropicana tells you everything.
Are you planning your holidays in Vendée? Are you going as a family, with your friends, or as a couple? Regardless of the stay you wish to organize, it is important to make the right choice among all the types of campsite in Vendée .
But how to choose well?
Among all the campsites, what if you are interested in camping caravanning in Saint-Jean-de-Monts? Your campsite Le Tropicana will explain everything to you on the matter!
What is a caravanning campground?
Caravan campsites are campsites that provide everything you need to accommodate caravans and mobile homes on their land.
Thus, they offer fully equipped pitches , access to electricity , water , land designed for emptying and filling water tanks … There are many small subtleties that are found in a camping caravanning in Sold!
But much more than just a campsite that offers suitable pitches, a good caravanning campsite is also a campsite that answers all the questions of people who wish to find out more.
Indeed, people who travel by motorhome or caravan are often people interested in adventure and discovery.
Even if some motorhomes are very comfortable, in general adventure is at the center of the stay.
And because the journey is part of the trip, it is important to be well informed!
The Vendée is full of subtle and natural beauties, which absolutely must not be missed. So which route to take? Where to go to take full advantage of it? These are questions that you can ask at the reception of your camping caravanning.
Make the right choices with expert advice from professionals who know the area around Saint-Jean-de-Monts!
Also read: Top 5 reasons to come to Vendée this summer!
Fully equipped pitches
More generally, campsites that accept caravans and motorhomes offer accommodation that is fully adapted to this type of reception.
Indeed, a caravan site is not the same as a tent site.
Obviously, it is necessary to provide access to electricity, as well as a sufficiently large site.
But that's not all. The camping caravanning must itself be equipped with everything necessary to be able to accommodate caravans and motorhomes during their journey through the Vendée.
Indeed, the caravans need to drain the water used as well as the toilets during the journey.
It is therefore important that the camping caravanning can offer emptying areas. But also places to fill the water tank in peace!
In a caravanning campsite in Saint-Jean-de-Monts, everything has been thought out to accommodate caravans in the greatest comfort.
A well-located campsite
Finally, a good caravanning campsite in the Vendée is a campsite which is also well located.
Because if you take the road in a caravan, it often means that you want to see the country. Which means you want to take the good roads , the ones that show you scenery.
However, what is the point of going to a caravanning campground that is lost in the middle of the highways?
You might as well stop at a quiet campsite, surrounded by flourishing nature and many natural places to discover. Not to mention the trails for hiking!
Find your caravanning campsite in Saint-Jean-de-Monts
Are you looking for the perfect campsite for your holidays?
It all depends on the idea you have in mind, but a camping caravanning can be the perfect balance between comfort and discovery ! At the Tropicana, spend an unforgettable stay in a caravan or motorhome.
Are you planning your vacation? Discover the other types of campsite in Vendée (including Le Tropicana):
Family campsite
Comfort camping