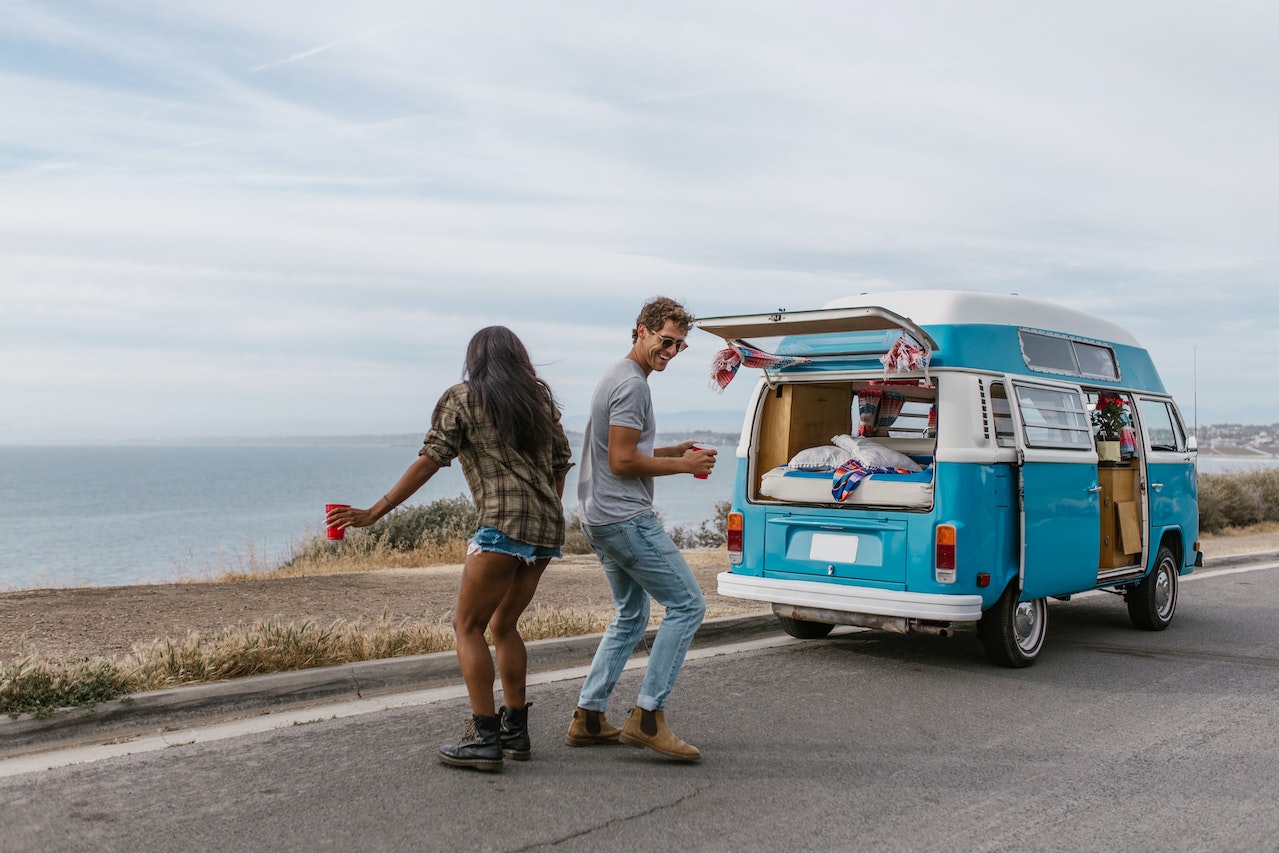 Where to sleep in a van: how to find a location?
Wondering where to sleep in a van? Your Tropicana campsite will explain all the subtleties of vanlife to you!
Since the confinements and the health crisis, the desire for elsewhere is felt. More and more, travelers want to go far from cities, without settling in another place.

And it is in these circumstances that the vanlife proves to be more than attractive! Whether it is to go on vacation or to live on the roads for several months, it is essential to find out where to sleep in a van.
Indeed, taking your van without knowing where you can put it down is not necessarily very recommended. Quite simply because there are regulations to respect, and because leaving in a van involves certain logistics.
If you are looking for a van location in Saint-Jean-de-Monts, your Tropicana campsite has all the answers for you! Find out where to sleep in a van in Vendée.
Can you install your van anywhere?
First of all, it is important to know that you cannot sleep anywhere with your van . In France, there are many regulations that aim to limit van installations in the streets or in certain areas.
It is indeed totally forbidden to put your van in a durable way in certain places such as on the public highway. Some natural parks are also forbidden to park, for the rather simple reason that it is necessary to preserve the car.
If you leave by van for a short or long term, so take the time to find out about the places where you can leave your van for the night. If you settle in an area that is not authorized, you risk taking a fine and duty move your vehicle overnight, without notice.
It is therefore preferable to inquire beforehand.
Also read: Camping and parking in France: the rules
Where to look for a van location?
If you are looking for wild camping , without access to special services for your van, you can find out where van parking is authorized.
To do this, there are many applications like Park4Night or Roadsurfers . These apps list all the places where you can leave your van for the night . If you arrive in a city, you can also ask the question to the locals, who may have information .
However, it is also possible (and likely) that you want to park on a van site provided for this purpose, with all the necessary equipment and services. Whether on a long-term or one-off basis, you can then reserve a pitch at a campsite !
Campsites in France have many pitches that are intended for vans, caravans and motorhomes . You can then install your van for the night, in order to sleep in tenfold comfort.
Spending the night in a campsite allows you to access sanitary facilities without difficulty, which allows you to clean your clothes, your dishes , to go to the toilet or to take a shower without any problem. A godsend if you decide to leave for several days in a van!
What are the criteria for a good location for a van?
When it comes to the criteria for a van location , it really all depends on what you are looking for.
In the standard, we consider that a good van location is a location that is equipped with electricity, access to water and that allows you to access sanitary facilities . But that's not all !
A good van location is also a location that is not in direct sunlight: otherwise, you risk being woken up very early by the heat or by the first rays of the sun.
To take advantage of fully equipped pitches , go to the Tropicana!
Read also: 4 tips for sleeping well in a tent