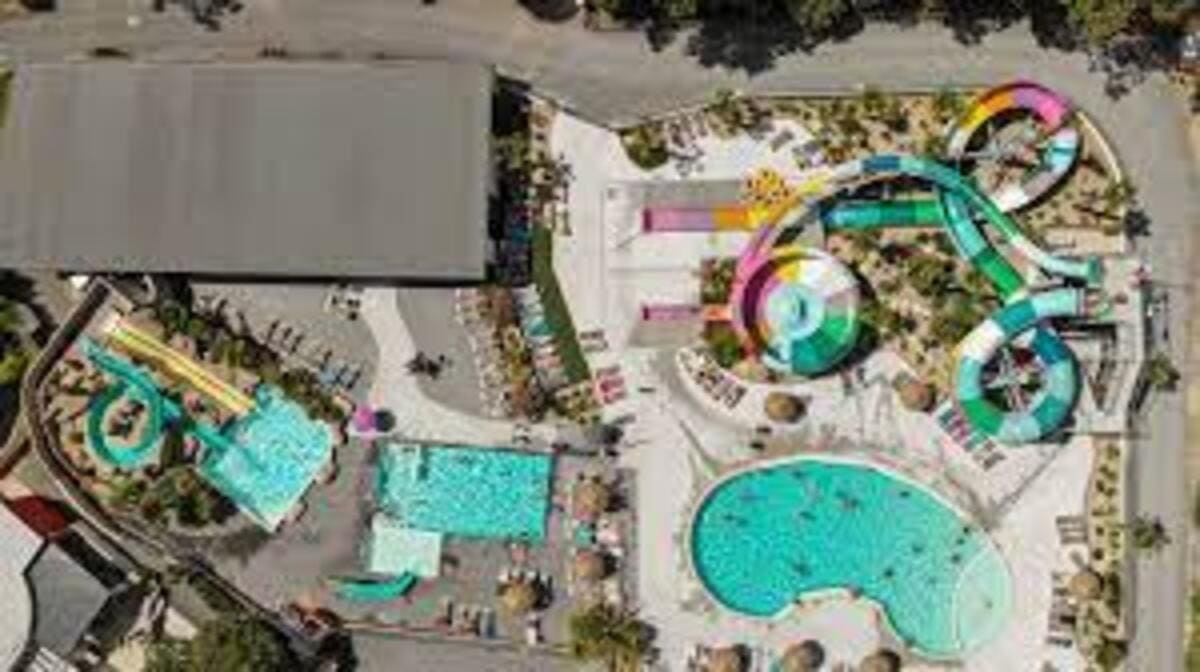 What should a family campsite in Saint-Jean-de-Monts offer?
To ensure your comfort during your holidays, your 5-star campsite in Saint-Jean-de-Monts must offer you these essential services.
When it comes to organizing your vacation, you can't leave anything to chance. You must choose a family campsite suitable for all ages, in a pleasant living environment for the whole family.
And for good reason: the location of your vacation will play a big role in the success of your stay.
So, we have to ask ourselves the following question: what should a 5-star campsite in Saint-Jean-de-Monts offer?
Activities for all ages, an inimitable living environment and a warm welcome: the Tropicana, your campsite in the Vendée , explains everything you can expect!
Entertainment for children
The very first thing to take into consideration when it comes to the services offered by the campsite in the Vendée that you choose: activities for children .
Indeed, your children must have fun during the holidays. This is the sine qua non for you, too, to have a good holiday.
It is therefore essential that the campsite has planned activities during the day or in the early evening, to occupy all children of all ages .
The ideal is even a children's club or a teenager's club to be able to entertain them throughout the day. But above all to create a place where they can meet young people their age, create relationships and enjoy their vacation as it should!
If the campsite you are considering offers a children's club, you already have a good basis for a family holiday that goes well in all respects.
Activities for adults
But at the Tropicana, we don't forget that adults have the right to have fun too!
Because your children are not the only ones who have the right to be entertained, also make sure that the campsite you are targeting has entertainment and activities for you, the adults.
From the age of 18, you can then take part in sports sessions, discover the surroundings or other fun activities that will transform your stay into a successful holiday.
And you too, it allows you to meet other adults and to create good relations of understanding which will be able to last the time of your stay, and to spend unforgettable holidays.
Evenings for all ages
And because fun activities in an ideal living environment are not the only components of a good week's vacation, also make sure that the campsite where you are going to book your stay offers evenings for the whole family.
For children so that they can have fun with their new friends in peace, but also for adults to have fun in the evening, after a long day of swimming or exploring the surroundings. Shows , parties , entertainment: the fun must be varied!
A discovery of the surroundings
Finally, the last thing your campsite should offer you is an introduction to discovering the surroundings.
Whether in the heart of Vendée or on the edge of the ocean, a discovery of the surrounding landscapes is essential in Saint-Jean-de-Monts . Enjoy a sublime and unique nature, with unmissable flora and fauna .
What should a campsite in the Vendée offer?
When planning your family vacation, choosing the right campsite in Saint-Jean-de-Monts is essential. And a good campsite is a family campsite, which offers many services for all ages!
For young and old , day or night: check that your campsite has what you need for a successful holiday. The Tropicana awaits you for an unforgettable stay.
Need more information? Discover the other things to know about the 5-star campsite:
The advantages of a 5-star campsite in Saint-Jean-de-Monts