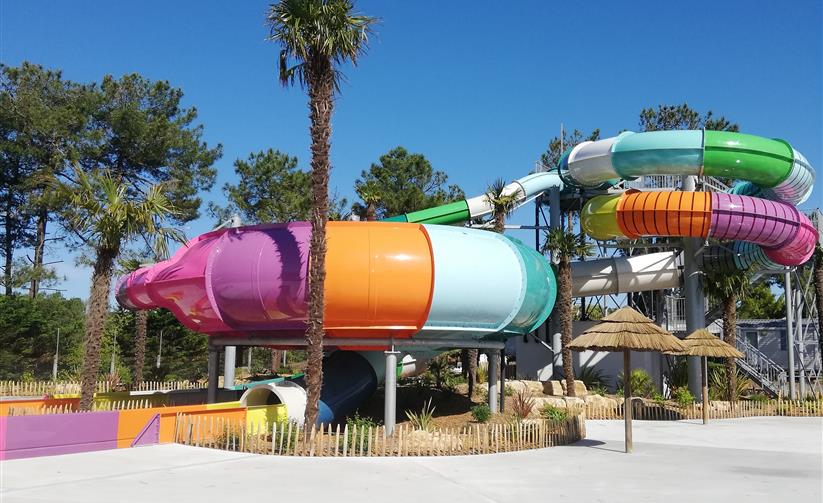 The hidden virtues of whirlpool baths
Whirlpool baths have hidden virtues. These would be totally beneficial for our body. At present, these virtues are not yet known to everyone. To take advantage of these virtues (which can even be therapeutic), some tourists no longer hesitate to travel to distant lands.
Fortunately for our country, we do not have to imitate them, because the whirlpool baths in Vendée do exist. Another inexpensive alternative is to savor the effects of these baths in a campsite with water park . We tell you more in the paragraphs below.
What are the virtues of whirlpool baths?
The use of this type of bath in medicine dates back to the beginning of the last century. These doctors had patients who suffered from cardiovascular problems. The results were conclusive. Today, it is clear that hot tubs continue to be used . For example, these baths are common in spas. They are renowned for relieve pain in the legs . They promote better blood circulation in the body. Lymphatic circulation is also positively affected by these baths.
In addition to all these benefits, hot tubs are effective against cellulite . They are even used in some cures for slimming. At the mental level , these whirlpools also have positive effects. For example, these whirlpools are from powerful allies against anxiety and stress thanks to the total relaxation they provide.
Hot tubs in campsites with a water park
These whirlpools also provide benefits for the body. In Vendée, the 5-star "Le Tropicana" aquatic campsite has several facilities allowing you to enjoy their positive effects in complete peace of mind:
The campsite's indoor swimming pool offers, according to a well-established program, whirlpools for residents. For example, in high season, this swimming pool is heated from 10 a.m. until 7:30 p.m.
Heated outdoor swimming pool
So that the hot tubs can be available, the water of the outdoor swimming pool is heated already from June. In high season, this swimming pool remains open to residents from 10 a.m. to 8 p.m. For fans of naps and sunbathing, they can always sit comfortably on one of the deckchairs placed all around this pool.
At the "Le Tropicana" campsite, several slides have been installed in the water park. In addition to these devices, two new slides (measuring 10 m high) were put together. Relaxation is also at the rendezvous on the side of children . These have their own water park consisting of: a slide, a water basin of about 130 square meters (projecting water jets), buoys, toys and a play table.
If the swimming pools are occupied, it is always possible to turn to the sauna or the hammam. The sauna at the "Le Tropicana" campsite is entirely made of wood and built according to current standards. When you are indoors, you frequently receive heat that the temperature varies between 70 and 100 degrees . Thanks to that, the profuse sweating that takes place helps eliminate toxins . For those looking for the beneficial virtues of whirlpool baths, they will find them with the sauna. Indeed, the heat of the sauna allows you to massage the body and even relieves joint pain .
On the side of hammam , we end up with hot water vapors. This treatment technique finds its origins in the East. In this specific case, benefits for the body are also observed. Hot steam from the hammam allow muscles to relax . Muscle tensions are thus gradually released. In addition, these water vapors provide skin care through deep cleansing. Relaxation is also at the rendezvous. The sauna and hammam at the "Le Tropicana" campsite are available to all residents aged 16 or over.
For more pleasure
To perfect the stay of its residents, the Le Tropicana campsite also has a fitness room and a games room.