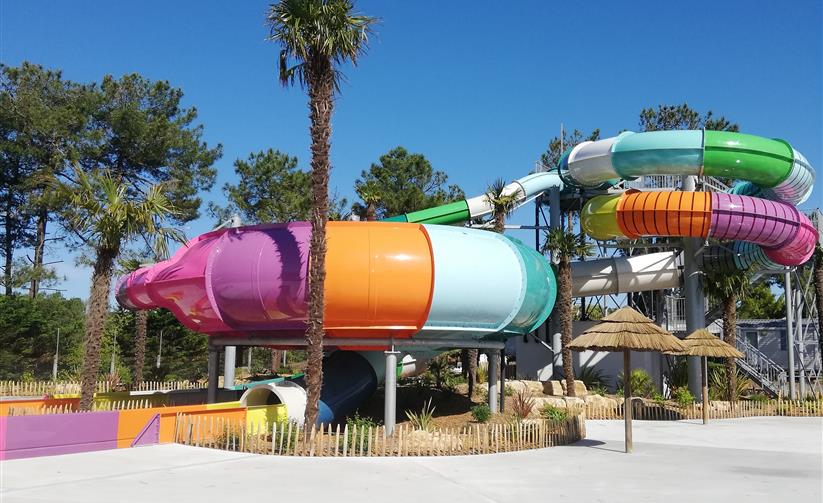 Saint Jean de Monts: why spend your holidays in a campsite in the Vendée?
La Vendée is a French department located in the Pays de la Loire region. It owes its name to a homonymous river that crosses it and attracts thousands of campers every year on vacation. It is the French region where we find the most campsites and it is so for a specific reason. Indeed, the Vendée is full of tourist attractions and its unique charm ensures you an unforgettable experience. Let's find out together some good reasons to choose a campsite in Vendée for your holidays.
Between sandy beaches and forests
The Vendée has 140 km of beaches along the Atlantic coast . There are secure sandy beaches, ideal for family vacations. In addition, the proximity of the forest allows you to alternate between nautical activities and hikes on dry land.
The 5-star Le Tropicana campsite is located, for example, on the edge of the Saint Jean de Monts national forest. Whether you are a fan of water sports, lazing by the sea or rather hiking in the forest, you will find something to ensure your happiness.
A favorable climate
The region is particularly sunny and is aptly named "coast of light". Its climate has nothing to envy that of the regions of the Mediterranean south and guarantees you a holiday in the sun. It is a warm oceanic climate without a dry season, which guarantees you both heat and humidity.
The best months for a campsite in Vendée are probably June, July, August and September , even if the region remains welcoming all year round. If you are with family, this is the ideal region for a seaside holiday for both adults and toddlers. The sunny climate allows you to enjoy the sea through several water entertainments. You will love to have the choice!
Tailor-made accommodation
The 5-star Le Tropicana campsite offers holiday accommodation as well as camping pitches 800 m from the sea, in a green area of seven hectares. The estate is located on the edge of the Saint-Jean de Monts national forest. This is the opportunity for a total immersion in nature , leaving you in the care of this dedicated space to relax and recharge your batteries.
For more than 25 years, thousands of campers from all regions of France and elsewhere have been able to appreciate the charm of this unique place. With family or friends, let yourself be tempted by a camping trip in Vendée and you will keep fond memories. Relax, tighten up, and get ready to start again!
A varied range of activities for your relaxation
Opt for a campsite in Vendée to spend the holidays is to treat yourself to the luxury of a wide range of entertaining activities. Between the heated aquatic areas, children's clubs, play areas, restaurant bars, nautical activities on the sea, such as surfing for example, etc. you will easily find what suits you best. The 5-star campsite Le Tropicana offers you for this purpose, 3 indoor and outdoor pools , with a temperature maintained between 26 ° and 30 °.
It is the ideal setting for the pleasure of young and old. Too, sauna and hammam , whirlpools and wellness areas, are offered free of charge. Adults can enjoy it peacefully, while toddlers are well and happily occupied by the multitude of attractions devoted to them: slides, water parks, slides, etc.