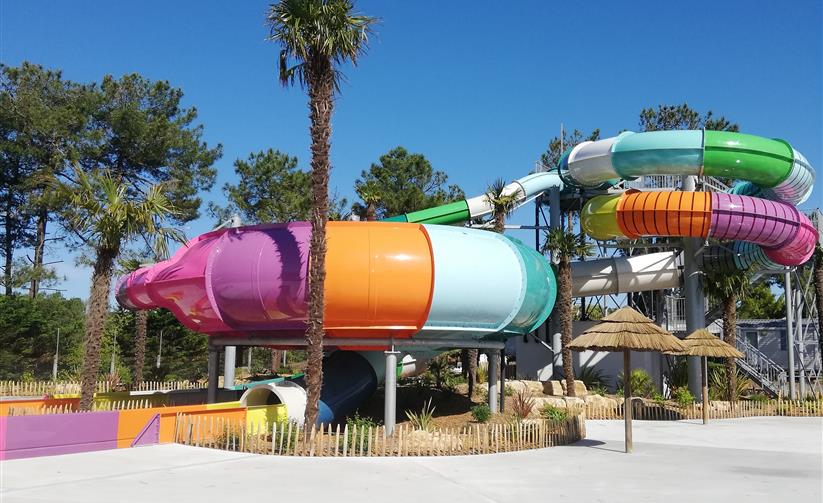 Saint-Jean-de-Monts restaurant: Le Tropicana campsite
Want to spend your next vacation in the Vendée department?
Why not let yourself be seduced by the joys of camping? While it is true that camping was for a long time considered to be reserved for seniors, this is no longer the case, because this type of holiday is attracting more and more people.
Located 1.3 kilometers from the beach of Les Mouettes, the Tropicana campsite offers its customers a multitude of services to enjoy all the beauty of the Vendée region.
In addition to its numerous accommodations, this 5-star campsite in Vendée offers many attractions as well as a restaurant in Saint-Jean-de-Monts .
Discover the flavors of Vendée gastronomy
Explore the market stalls in search of quality local products used by locals as well as starred restaurants in Vendée. Meet the producers and taste the specialties of the region. Between land and sea, the various products and specialties of the Vendée offer an invitation to discover restaurants, cellars, vineyards and farmers' markets. Let yourself be seduced by this unique gastronomy in France and treat yourself with these essential products.
All the benefits of a luxury campsite
With its 7 hectares of area, the Tropicana campsite offers its customers a selection of charming mobile homes for rent. Fully equipped, with optimal comfort and able to accommodate up to 6 people, the mobile homes at the Tropicana campsite are among the best in the region.
For lovers of old-fashioned camping, the establishment provides its customers with bare pitches on which it is possible to easily set up a tent, motorhome or caravan. In addition, the camping pitches are all equipped with electric terminals and water points.
Experience serving relaxation
For over 25 years, the Tropicana campsite meets all the desires of its customers in order to offer them a place of relaxation and well-being where it is necessary to live well. Thanks to its spacious pitches and recent accommodation, the campsite provides its customers with ideal facilities to relax on vacation with family or friends.
Want to spice up your vacation a little and live a unique experience? Choose accommodation on the edge of the national forest of Saint Jean de Monts . Treat yourself to a feeling of total immersion in Vendée nature in order to unravel all its mysteries.
Stunning landscapes and immersive nature
Want to get closer to nature during your holidays in Vendée? Why not let yourself be seduced by the many panoramas of the region? Take advantage of the marked trails and cycle paths for long walks or bike rides. Savor the charms of the Vendée region during a stopover and take the opportunity to try your hand at local activities such as fishing or swimming.
Camping le Tropicana: tailor-made activities for everyone
You want to have fun and enjoy a pleasant moment of relaxation during your vacation. The Tropicana campsite offers a large number of attractions designed to appeal to young and old alike. Whether you are alone, as a couple or with your family, the campsite offers a large number of exceptional attractions such as:
a fitness room;
a mini market;
a play area for children;
sports grounds.
With its 3 swimming pools, sauna, hammam and hot tubs, the campsite offers free relaxation and well-being areas to its adult clientele. So do not hesitate to let yourself be tempted and take advantage without further delay of a well-deserved stay of relaxation.