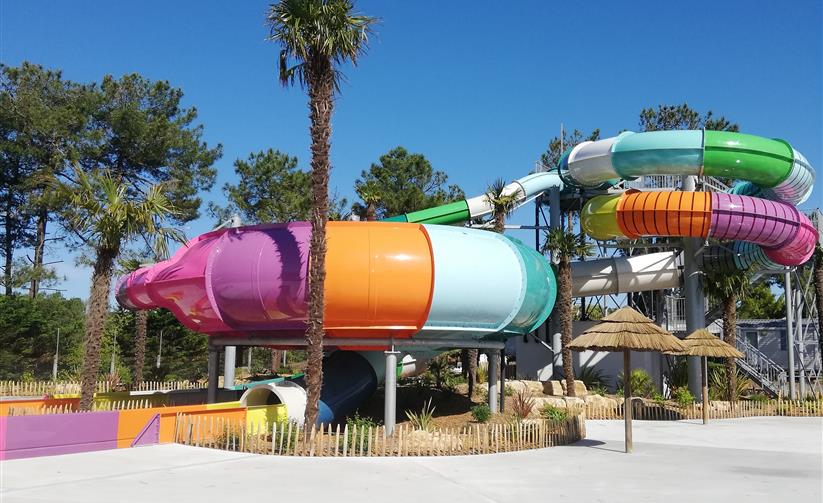 Saint-Jean-de-Monts nautical base: 4 activities for the family
Learn about sand yachting
The nautical base of Saint-Jean-de-Monts with its 15 kilometers of beach is ideal for initiating you to sand yachting. You can let off steam in the open air and practice on the well-marked circuit. The base, on its 2 taxiing sites , offers 2 hour initiation to sand yachting in superb conditions. The material is what is missing the least.
The center offers a fleet of more than 50 sand yachts suitable for all ages from 8 years old. You will also have at your disposal, qualified instructors who will allow you to take full advantage of this activity which is one of the most enjoyable of nautical activities Saint-Jean-de-Monts .
Windsurf with the family
The sailboard is one of the activities that you can enjoy with your family at the nautical base of Saint-Jean-de-Monts . Any member of the family who is at least 5 years old can participate in these walks on the water.
The base provides modern boards with good lateral stability (wide float), which facilitates the lifting of the sail. The activity is supervised by qualified instructors who will allow you to develop better. The course is organized around the educational content recommended by the French Sailing Federation.
The team of monitors ensures that weather situation are optimal before starting the departures. You also won't have to worry about your size. A wide variety of boards is available to you and allows everyone to find something for themselves, as long as the passion for nautical activities Saint-Jean-de-Monts there either.
The perfect place to surf
You like surf and want to introduce your family to this Nautic activity exciting? You should not be disappointed at the nautical base of Saint-Jean-de-Monts. In this soothing environment, all members of your family aged 6 and over who can swim will be welcome. You will be entitled to 5 supervised sessions, each lasting 1 hour 30 minutes.
The mornings are reserved for the supervision of couples and the afternoons for that of the children. You can also find quality material and equipment for rent there to have a good time on the sea. What is even more interesting are the State-certified instructors who are at your disposal. Their patience and their adaptability to the level of each one are praised by the adventurers.
Kayaking in optimal conditions
You and your family members aged 12 and over who can swim can take a ride on the water with a canoe Kayak . In the soothing setting of the Saint-Jean-de-Monts nautical base, you can choose to go for a walk alone.
You can also choose to be accompanied by an instructor with a state patent . Children and teenagers will love being captains of their boat, in complete autonomy. So please them. So why deprive yourself of having your kayaks rub shoulders very closely for an unprecedented family nautical excursion in a safe environment as much as possible?
What to remember? The nautical base of Saint-Jean-de- Monts is a soothing setting for the practice of several activities in Vendée . You and your family can relax there in a different way.