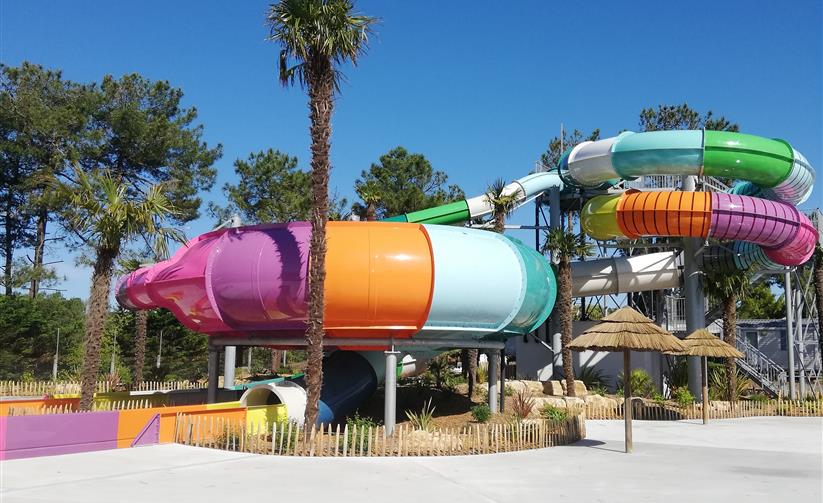 Saint Jean de Monts family campsite: an aquatic area is essential!
Among the moments of relaxation and leisure with the family, family camping holds a special place. The change of setting makes the adventure more interesting, especially when toddlers can have access to all kinds of games, especially when they can have fun in the water. They are not the only ones to be able to take advantage of these aquatic devices which make the stay quite pleasant. The aquatic area has become essential to attract customers, because there is something for everyone.https://www.le-tropicana.com/camping-5-etoiles/
A wonderful experience
Going to the campsite with the family is great! But it's even better with a aquatic area at your disposal . Relaxation mingles with pleasure, and the result can only be exceptional. The moments become lively and warm; there are games and other devices for all ages and all tastes. No one can remain indifferent in such an environment.
Camping thus becomes a more rewarding experience. We have more fun, we relax and we take advantage of these unique moments, which free us somewhat from the daily routine and the obligations of everyday life. A aquatic area is more and more popular with customers of family campsites, and undoubtedly constitutes a real strategic device for attracting new customers.
Joyful moments for the little ones
The aquatic park in the Saint Jean de Monts area is freely accessible to the delight of toddlers. Children are indeed the first to love these moments when they can have fun and rejoice without restraint. Being overflowing with energy, an aquatic space gives them the means to be able to spend it happily.
The irresistible slips in the slides , the splash in the paddling pools , everything is planned to create beautiful moments of leisure and sharing. What to say water guns which they will refuse to come off even though they are wet to the bone! These are particularly fun times for children. They laugh, they have fun and rejoice. The animation that reigns there makes these moments rich in colors and intense sensations which delight our children.
Well-being for adults
Holidays being the privileged moment for these family campsites, what better than to take advantage of the freshness of the water and relax quietly after periods of hard work. Good times, everyone needs them. A swimming pool covered might do the trick. Nothing better than a swim to awaken your senses and relax.
A free wellness area is at your disposal at the aquatic area at Le Tropicana campsite in Saint Jean de Monts . You can enjoy the sauna and hammam for your relaxation and the good of your skin. Release all the accumulated stress and let your body breathe and regenerate. You might prefer a whirlpool bath ? Treat yourself and enjoy the moment.
The Tropicana takes you into the world of relaxation and leisure
Let yourself be guided by our warm and dynamic team. You will certainly find your tastes among the different options available to you. In addition to the aquatic area of Le Tropicana campsite in Saint Jean de Monts with its water games and wellness area, you have the choice between several possibilities.
If you are athletic, the multisport ground as well as the playground will surely make you happy. Also discover our fitness room and boost your physical capacities. Of entertainment programs , during the day as in the evening, are also planned, according to age groups and tastes, to delight everyone who will come to our site.