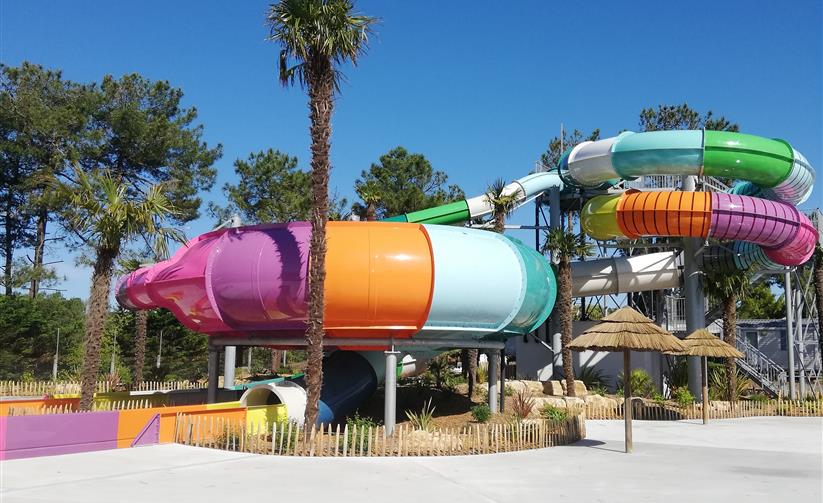 Procedure to properly set up your tent at the Tropicana campsite in Saint-Jean-de-Monts
How to properly set up your tent at the Tropicana campsite?
The setting up of a tent must be done with attention and thoroughness to allow you to enjoy peaceful nights during your camping trips or hikes. There are a few decisive things to consider before deploying your canvas.
Saint-Jean-de-Monts campsite, pitch your tent sheltered from the wind
Setting up your tent must consider the wind direction . This will protect it from squalls. A few clues allow us to identify common sense. Check for the presence of wind turbine in the surrounding area. This represents a universal benchmark for determining the path of the wind.
Another trick is to observe the trees . These usually develop on the side opposite the direction of the wind. Position the entrance of your tent against the direction of the wind. This will prevent the first squall from winning.
5-star Vendée campsite, pitch your tent sheltered from the sun
You should ideally place your canvas to avoid the sun depriving you of your sleepy mornings . This requires taking into account the position of the sun.
After spotting the East , you direct your tent towards the Where is . You will thus enjoy a shadow when you wake up. In addition, a good temperature will prevail there during the afternoon, evening and night.
Camping le Tropicana, protect your tent from water and neighbors
Install your canvas in a sandy area with leaves and gravel. In case of' thunderstorm , this will promote rapid water drainage, and you will stay dry.
In addition, choose a waterproof tent and sufficiently waterproofed. In addition, position your canvas at a good distance from other campers.
This will allow you to enjoy a real privacy . You will thus avoid disturbances by voices or overly curious looks. You can then develop an excellent bond with your neighbors and spend unforgettable vacation .