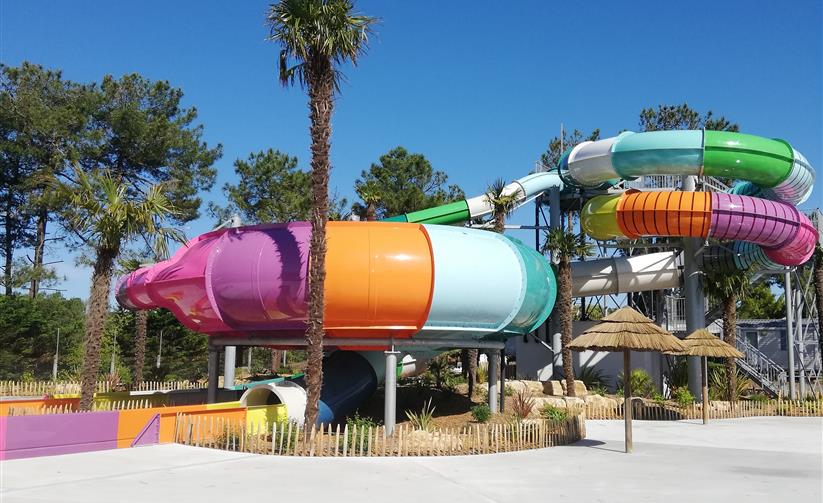 Mobile homes and cottage rental in Saint-Jean-de-Monts
Good reasons to rent a mobile home at Le Tropicana campsite in Saint-Jean-de-Monts!
Holidays are unique moments that we must spend without breaking our heads too much. Indeed, several possibilities are available to us now, especially when we do not want to spend a lot of money to buy expensive plane tickets to go from one country to another or to rent accommodation. In recent years, mobile home holidays have become a real trend.
If you are planning to go on vacation very soon and are still unsure of what type of accommodation and mode of transportation to choose, then this article is for you. Your Le Tropicana campsite in Saint-Jean-de-Monts introduces you to the advantages of rental of a mobile home . Good reading !
The mobile home is practical and comfortable for family holidays
The new generation mobile homes at your Le Tropicana campsite in Saint-Jean-de-Monts have absolutely nothing to envy to hotel rooms when you are on a camping holiday. The mobile homes that the 5-star campsite puts at your disposal are well equipped to allow you to feel at home. There is all modern comforts with equipment adapted to each space. It is a place of common life spacious and functional Where you have :
a fitted kitchen;
a dining and living area;
separate bedrooms to maintain the privacy of each family member;
a bathroom with separate wc;
garden furniture installed on the fully or partially covered terrace to enjoy the sun and nature.
You can find mobile homes very spacious and comfortable may contain up to 6 people with us. This is an ideal solution for large families. The bedrooms are independent, which allows each member of the family to enjoy their little corner of privacy. In addition, the mobile home allows families to strengthen their bond thanks to living together.
The rental of mobile homes in Saint-Jean-de-Monts is very economical
The economic aspect is a determining factor for a family when everyone must go on vacation . With a mobile home, this is no longer a problem at all. You cannot compare the budget for accommodating a family of 6 in a hotel to the one you will use to rent a hotel. comfortable and practical mobile home .
The first is naturally very expensive. Renting a mobile home is very affordable in terms of cost. We can even say that this is the way more advantageous in terms of cost for a vacation .
At Le Tropicana campsite, the prices charged are unbeatable. Likewise, there are very attractive discounts during reservations to allow each family to spend mobile home holidays without spending much.
The mobile home is ideal for a good holiday and enjoying nature
In addition to being comfortable and very economical, the mobile home is an excellent way to spend a complete vacation in the heart of nature . Indeed, Le Tropicana campsite is located by the sea , in a pine forest. So you can enjoy the sea, bathe and enjoy the sun. Children especially love water activities and terrestrial in the heart of nature.
The other considerable advantage of the mobile home is its mobility. You can easily move from one site to another in order to better discover the places and appreciate the natural wonders of the Vendée .
After long months of hassle in town, going on vacation in the mobile homes of your Le Tropicana campsite is the best option available to you to spend magical family moments . Make your choice of mobile home with us now.