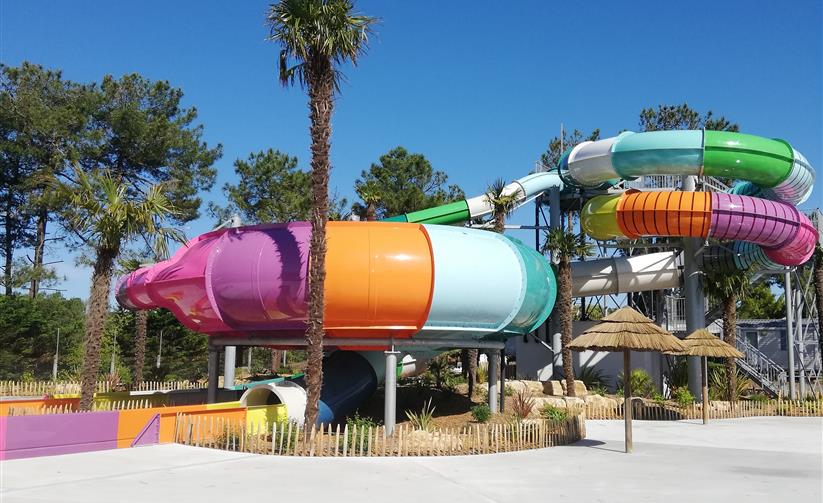 Mobile home purchase: what precautions should be taken?
What if you wanted to become the owner of a mobile home in Saint-Jean-de-Monts?
More practical than a second home, buying a mobile home at Saint-Jean-de-Monts attracts more and more campers. It is indeed an economical camping solution that guarantees pleasure and comfort. But, to better benefit from it, it is advisable to take certain precautions. Indeed, French law is strict on the purchase of mobile homes and it is your responsibility to follow the rules in force for avoid trouble .
What does the law say about the purchase of a mobile home?
According to the provisions in force, a mobile home is leisure residence . As such, it should be easily transportable and you don't need a building permit before you install it.
Note, however, that this shelter is only placed in a campsite or in a residential leisure park. You cannot therefore install it in your garden or in a field in the countryside without exposing yourself to sanctions. Also, you can't live there all year round. It's forbidden !
Depending on the region and the infrastructures in place (services, swimming pool, sauna, etc.), the entrance fee for a mobile home can range from 1000 to 4000 euros .
Once the title of owner has been acquired, you have the obligation to maintain the site and the connections. In addition, it is essential to take out a insurance.
Depending on the case, other clauses may be specified in the sales contract. This concerns, for example, the possibility or not of setting up tents on the site and the number of people who can stay there.
Why buy a mobile home in Saint-Jean-de-Monts?
In general, the purchase of a mobile home in Vendée allows you to benefit from a holiday residence in a region entirely dedicated to leisure .
It is also an ideal choice to better appreciate the access to the playgrounds, at the swimming pools , the fitness room, the hammam, the restaurant, etc.
Regardless of the environment, you are bound to find ideas for spending unforgettable vacation . If the offers are often numerous, it is nevertheless necessary to seek know the opening periods before concluding the mobile home purchase. For residents, Le Tropicana campsite opens its doors from 1 er weekend of April to the last weekend of October.
Regarding the transport and setting up of your vacation home , You have nothing to do. Transportation is often done by convoy and the cost depends on the distance between the factory and the host site.
At most suppliers, the price varies between 2.5 and 5 euros per kilometer traveled. Allow between 500 and 1500 euros for the setting and connection of the mobile home.
What budget to become the owner of a mobile home in Vendée?
The price of a mobile home is freely set by the campsite manager . It often varies between 200 and 5000 euros per year, plus entrance fees may apply. It should be noted that common services, electricity, water, gas and others also have a cost. It all depends on your choices. At the camping The Tropicana , the prices charged are generally as follows:
€ 3,683 for a section E (over 200 m²);
€ 3,375 for a D tranche (150 to 199 m²);
€ 3,266 for a C phase (125 to 149 m²);
€ 3,193 for a tranche B (from 100 to 124 m²);
€ 3,063 for a tranche A (less than 99 m²).
It should be noted that this price includes a fixed price of 300 KWH of electricity and 15 m 3 of water. If you exceed these figures, the special rate in force will be applied to you. Do not hesitate to contact us to learn more about the contract .