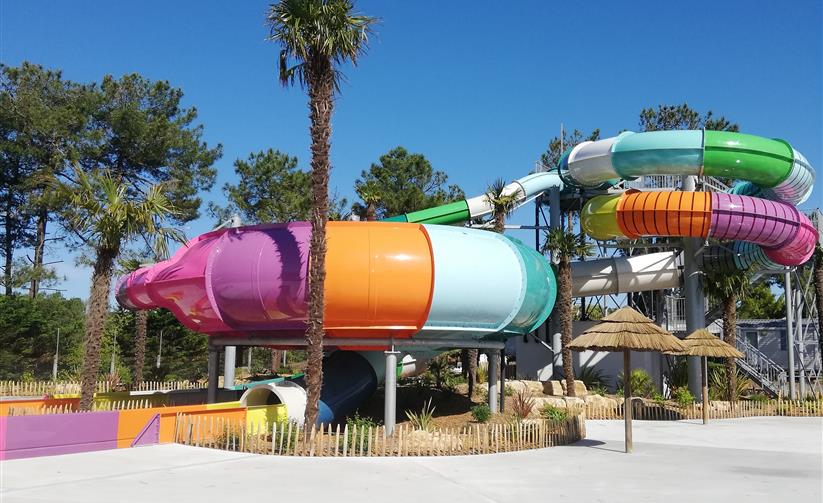 How to prepare your camping holiday in Saint-Jean-de-Monts?
Some tips to help you have a pleasant vacation. The choice of site is important. So, Le Tropicana welcomes you in its beautiful setting!
How to prepare well for your holidays at Le Tropicana campsite in Saint-Jean-de-Monts?
If you dream of an outdoor vacation, sunny beaches, then you will love to go campsite in Vendée . This department has several towns which welcome many campers every year. Among them is the city of Saint-Jean-de-Monts .
Camping in this city allows you to be in communion with nature in order to recharge your batteries. To enjoy fully from your vacation , you have to prepare them.
Here are some tips to help you prepare your vacation .
What tips to organize your holidays in Saint-Jean-de-Monts?
Spending a camping holiday in Vendée and particularly in Saint-Jean-de-Monts requires a minimum preparation . Whether you want to spend your vacation, alone, as a couple, or with family , you need to organize them in advance. To do this, you must choose the location of the campsite, the reservation, many other aspects.
Choose the location of the campsite
In Saint-Jean-de-Monts, there are several camping sites that offer you their spaces. But not all of them offer quality services and sustained support During your stay. Depending on your budget, you will decide on the campsite you want.
This campsite must reassure in terms of safety and must offer interesting activities . Spend your vacation enjoying the fine sand of the beach by choosing a site by the sea. After this first step, you must think about your equipment to take away.
The necessary things and accessories
The suitcases you will have to pack, depend on your choice of accommodation . If you decide to camp in your tent then you will need to equip yourself accordingly. Sleeping bag and other materials will allow you to set up the tent and many other tools. You will not have to carry the same volume of business if you opt for a mobile home rental or motorhomes.
For your clothing, you will keep light clothes to enjoy the sunny beach, that is to say swimsuits, shorts and tank tops. Wanting to camp in seaside , take warm clothes against the coolness of the night. In order to walk or cycle, take sneakers for more comfort.
In addition, you will need to take cleaning and hygiene products such as Solar cream , toiletries and essentials for your comfort. You can take some kitchen accessories with you, such as a gas stove, a cooler.
Make the reservation
Reservations can be made either online on the campsite website or by calling our number. You will specify the season in which you wish to come. If you don't want camping during frequentation , then your reservation must be for the non-peak season.
Also, you will need to book the accommodation you want. Whether it is for the rental of a caravan or a mobile home, you must specify the desired accommodation. You can also book to participate in certain activities offered by the campsite.
To conclude, you need to plan your vacation to make the most of it. To go camping in the Vendée, the choice of camping site is essential. In Saint-Jean-de-Monts, there is the Le Tropicana campsite which opens its doors to you to take advantage of its locations and quality service .
Located 800 m walk from the beach , we have a nice sunny setting to welcome you. During your stay, you can enjoy our wellness areas, our restaurant and its terrace. We have locations and spacious and equipped mobile home for rent .
These very comfortable mobile homes are equipped with a kitchen and toilets. At the Tropicana, we provide you with our wellness area with Sauna, Hammam and our two heated swimming pools. Keep in shape by taking advantage of our fitness room or taking part in our sports activities.
We organize various leisure activities to keep you occupied during your vacation. Enjoy our delicious cocktails sitting on your deckchair at the beach around the Le Tropicana campsite. Book quickly at the Tropicana for a great vacation .