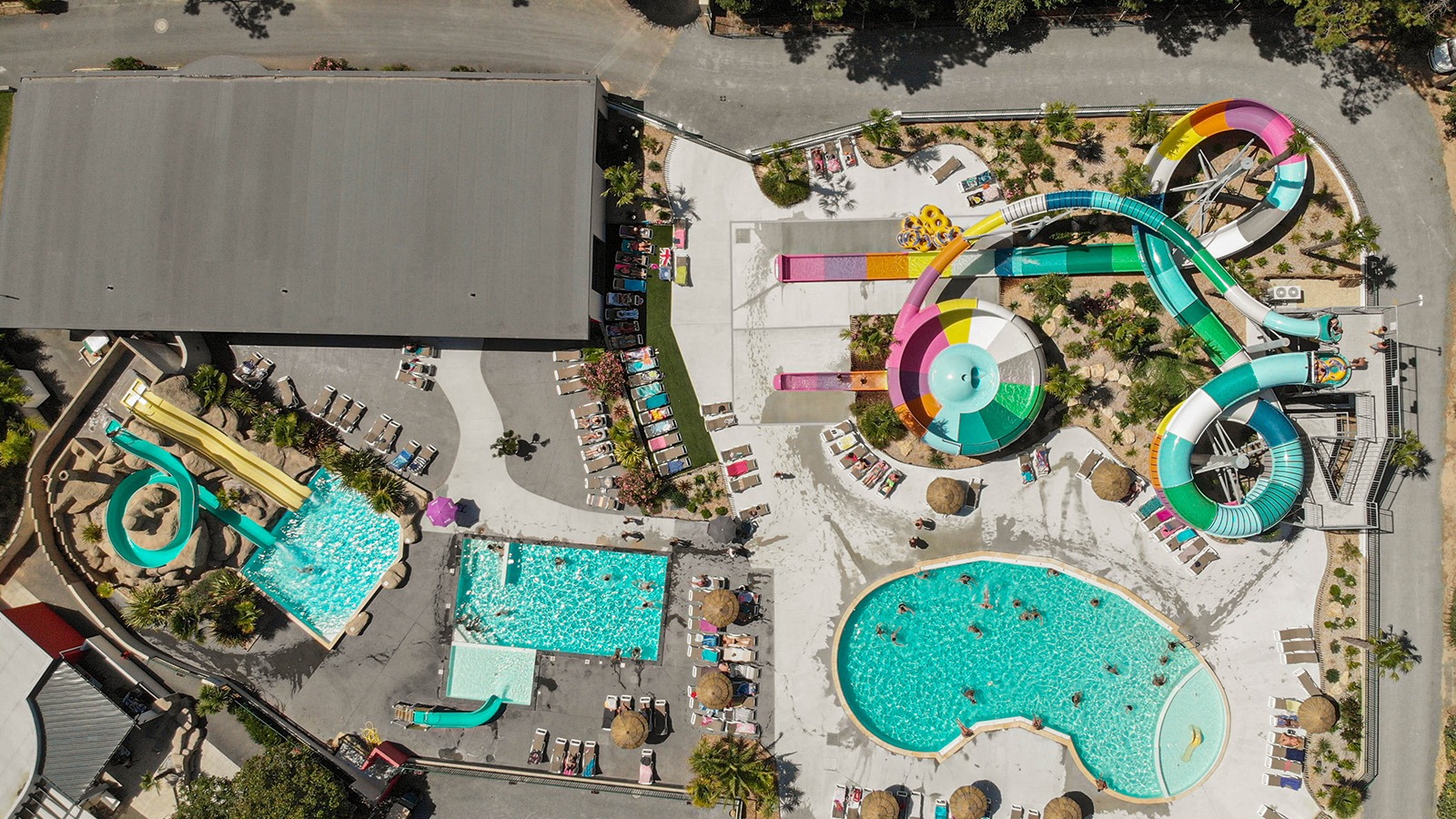 How to choose a well-rated campsite in Saint-Jean-de-Monts?
Make your holiday a success by choosing a well-rated campsite in Saint-Jean-de-Monts. Comfort in its purest form!
Holidays with family or friends in Vendée are a must, to recharge your batteries and fully relax. But beyond enjoying the natural beauties of the Vendée in contact with the inhabitants of Saint-Jean-de-Monts, it is important to choose the place where you will spend your holidays. In other words: how to choose a well-rated campsite in Saint-Jean-de-Monts?
By the sea, with welcoming staff and a good location … Discover all the Tropicana's advice for choose a campsite in Saint-Jean-de-Monts !
Choose a campsite by the sea
The first thing to consider when selecting the campsite you are going to spend your vacation , that's it location . The Vendée is full of natural beauties each more sublime than the next. And to discover them all and take full advantage of them, do not hesitate to choose a campsite located near the sea!
Quite simply because in Saint-Jean-de-Monts and its surroundings, you have a whole range of sand beaches very welcoming and comfortable, to spend days idleness Where sports according to your preferences on a daily basis.
On a long sandy beach, you can enjoy the Sun and relax with a tan while your kids play in the sand. But you can also inquire for take sailing lessons or practice various nautical activities, in the great comfort of an adapted beach.
A campsite with all the amenities
In addition to the location, don't forget to consider the amenities present around your campsite! It is therefore important that you can do your shopping , buy bread, and even go to bar and at restaurant .
But to completely relax, try to avoid the big cities. With the constant hustle and bustle of activity, it can be more tiring than anything, even on vacation. Welcoming villages and typical like Saint-Jean-de-Monts are thus perfect: you can enjoy the charm local housing, as well as a welcoming population. While having all the amenities necessary at your fingertips!
By booking your holiday stay at Tropicana , you can walk to the village to buy everything you need
A warm and welcoming vacation spot
Finally, when choosing the location of your vacation , do not hesitate to rely on comments internet of people who have stayed at the campsite in question. The best campsites in Saint-Jean-de-Monts have the advantage of having a welcoming team, who will answer all your questions and provide you with all the information that you need for a good vacation.
Preferably a family camping , which organizes events for children , for the teenagers but also for adults. Day and night, it is important to have fun in charming company!
Choosing the right campsite in Saint-Jean-de-Monts
Having a good holiday in the Vendée means choosing the right campsite. Saint-Jean-de-Monts is an adorable village known for its welcoming and typical charm of the Vendée. Choose a well rated campsite, which offers many activities for young and old, and above all which is perfectly located between the sea and green spaces!
A campsite like the Tropicana, which ensures you have a pleasant holiday with family or friends. Relax, resource yourself and discover nautical activities!
Need more advice? Discover the other points to check to choose the right campsite in Saint-Jean-de-Monts:
The prices
The services offered
The animations