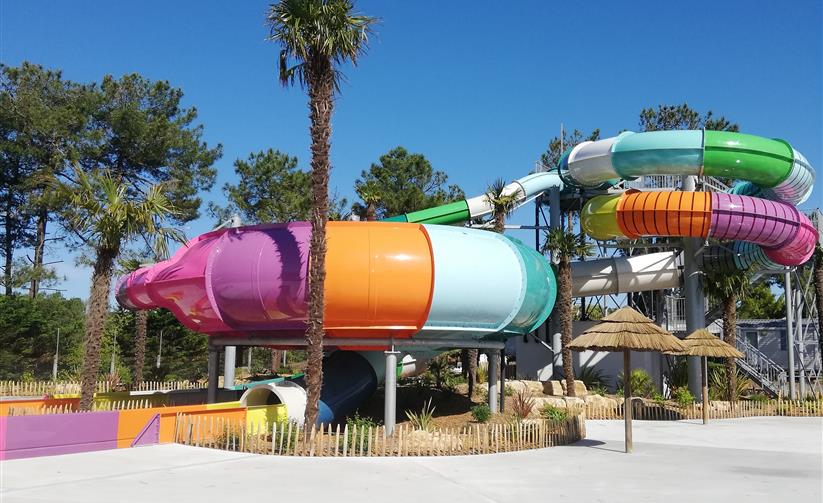 Fitness during your holidays in Vendée with the Le Tropicana campsite
camping-fitness-saint-jean-de-monts
Want to spend excellent vacation moments alone, with family or friends? The Tropicana, 5 star campsite in Vendée , is one of the places in the world to relax and unwind. This campsite with a fitness room in Saint-Jean-de-Monts offers you an exceptional setting to enjoy nature, recharge your batteries and fill up with oxygen.
Do fitness while on vacation offers countless benefits to your health and well-being. In this post, we discover some unsuspected benefits of fitness, one more reason to visit our Le Tropicana campsite.
Campsite with fitness room in Saint-Jean-de-Monts: first benefits
Holidays are the best times to rest and recharge your batteries, given the partial or total cessation of intellectual activities. Do fitness during this period allows you to spend the energy that your body needs to regenerate itself later. This regeneration normally occurs when you sleep.
So you fall into a deep sleep repairman which activates the processes of recovering the energy expended. This improves your well-being and your shape. Take advantage of our fitness rooms for daily exercise sessions during your camping holiday. This will dramatically improve your quality of sleep. In fact, you will definitely sleep like a big baby!
Keep your mood at all times
Having a good mood is necessary to properly enjoy your vacation. Regular physical activity boosts your mood and reduces feelings of depression, stress and anxiety. By taking advantage of our fitness rooms to exercise, you improve brain functions that control stress and anxiety. Physical training improves the brain's response to serotonin and norepinephrine, which are essential in combating feelings of depression. You will therefore feel lighter, less susceptible and therefore more prone to enjoy your relaxation .
5-star campsite in the Vendée: fitness and your skin
Do you have a stressful or very boring job? Or had you recently been faced with a rather beefy exam? Well, no time is better than your vacation to relieve stress cashed during the whole year. In fact, when your body experiences high oxidative stress, your skin pays the price. Regular physical training then stimulates the production of natural antioxidants in your body, which helps to protect skin cells . In addition, it improves blood circulation and promotes adaptations of skin cells which slow down the signs of aging. So don't hesitate to have a facelift in our modern fitness room at our Le Tropicana campsite. You are welcome !
Tone for muscles and bones
When combined with adequate protein intake, fitness that involves weight training helps build muscle. Exercise improves the ability of your muscles to absorb amino acids. This reduces their degradation and stimulates their growth. In old age, many people lose muscle mass, which can lead to injury and even some disability. It is therefore imperative for the elderly (but not only) to do fitness to keep fit .
Fitness in Vendée with Le Tropicana campsite: increase your energy level
Whether you are in good health or have a medical condition, doing fitness will do wonders for your energy levels. By exercising while on vacation at campsite with fitness room in Saint-Jean-de-Monts , you reduce the persistent fatigue that your body experiences. It also helps improve the energy levels of people with chronic fatigue and other serious medical conditions like multiple sclerosis, cancer, and many more. Take advantage of your vacation to recharge your batteries in our fitness room. Thus, you return to your daily life with a healthy body, a new mind and full of energy.
In addition, visiting our campsite offers the possibility of enjoy the cheerful atmosphere which reigns there during the day as in the evening. Our 5-star campsite even has playgrounds, a aquatic area , treasure hunts and others animations designed for teenagers. In addition, you will also find fitness rooms, sports in the forest, multisports grounds for playing tennis or even pétanque. It's up to everyone to choose the activities that suit them during their stay in Vendée with Le Tropicana campsite !