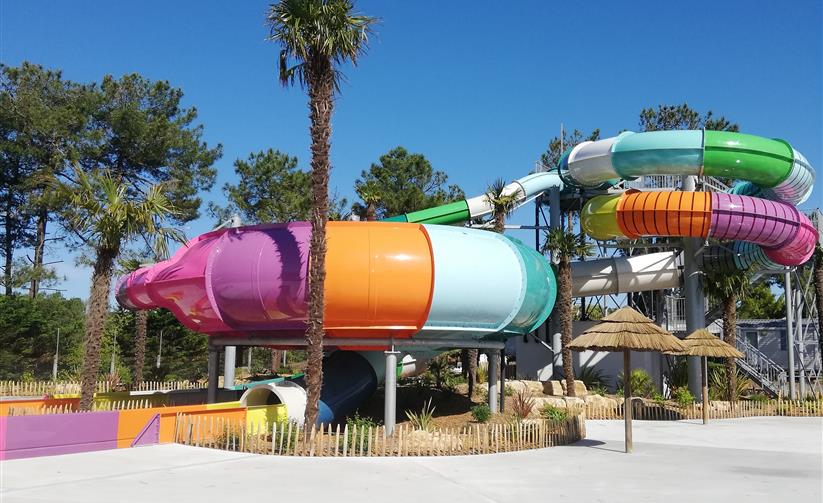 Camping pitch tent in Vendée: where to plant your Canadian this summer?
Would you like to enjoy an unforgettable vacation in a heavenly setting? Dream of deploying your tent or setting up your caravan in a warm and friendly place? Find out which campsite in Saint-Jean-de-Monts can meet your expectations.
Camping pitch tent in Vendée, the change of scenery
Most establishments offer a wide range of atypical accommodation. You usually have the option of renting mobile home . They also provide you with a wide range of cottages . You choose them according to the level of comfort or luxury desired.
But the tourist reputation of the Vendée is also explained by its rich biodiversity. This encourages many visitors to favor natural habitats to stay in contact with the greenery. An establishment like the Le Tropicana campsite has provided bare pitches to easily set up your tent.
These sites are located in sunny or shady places. They are located near an electrical terminal, a water point and sanitary facilities. You can easily take a shower and go to the toilet. This center also has spaces arranged for accommodate caravans and motorhomes .
Campsite tent pitch in Vendée, a dream setting
Choose a heavenly establishment to enjoy a wonderful stay. This will quickly immerse you in the crazy holiday atmosphere. Opt for a campsite near the sea and the forest. The presence of a pine forest would be an important asset. You will be able to breathe clean air and admire the scenery.
Put down your suitcases in a splendid center with green spaces and beautiful cottages. Make sure you can easily deploy your tents and commune with nature easily. Choose a campsite proximity to tourist sites .
You can explore Saint-Jean-de-Monts and its surroundings. You will have the opportunity to visit the Ile d'Yeu, the Noirmoutier island , and other must-see places in the Vendée.
Camping pitch tent in Vendée, a friendly establishment
Holidays can quickly get boring without them. recreational activities . Choose a warm and lively establishment in the Vendée. Book in a center that has sufficient infrastructure. This guarantees you a friendly atmosphere and a fun stay. Make sure the play equipment is there.
You can bask and relax if the site has heated swimming pools. The existence of slides implies that your children can be entertained like angels. Some establishments also set up a water garden for the kids. Sometimes, they also set up a muscle room with many fun family activities.
Make sure that the chosen center offers enough entertainment such as the trampoline, bowling alley or table tennis. You must be able to access the grounds and playgrounds. The presence of a wellness area with sauna and hammam would be a great asset. You can treat yourself to a hot bath after a hard day. Also, make sure that you can go to the beach at any time for lounging.
Campsite tent pitch in Vendée, quality services
You should also study the services offered before finalizing the choice of your establishment. Put down your suitcases in a campsite that listens to customers. You can already assess their responsiveness when booking online.
Make sure agents will pick you up on your arrival. They will have to direct you and guide you for an irreproachable stay. Check if you will be able to access Wi-Fi.
The chosen establishment must be able to provide you with basic accessories such as washing machine, dryer, etc. The benefits also generally include the rental of sheets, fridge, barbecue, etc.