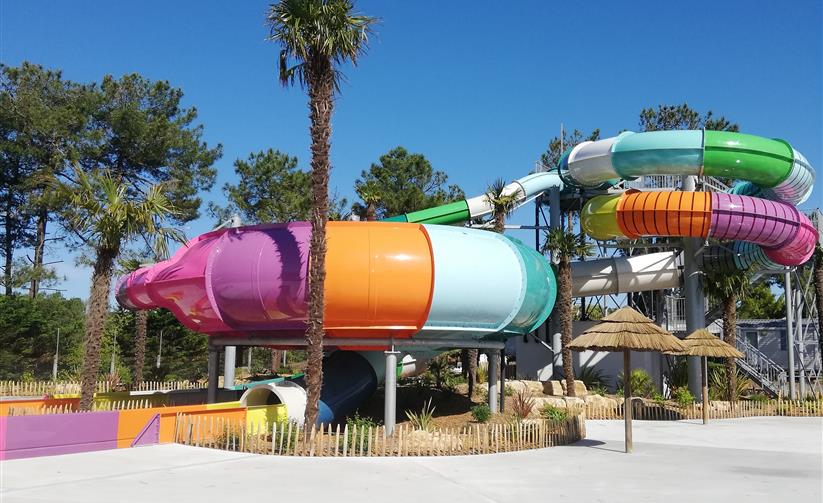 Camping Le Tropicana: games and entertainment for the whole family!
If you are looking for ideas to have a good time outdoors in the Vendée region, this site may meet your expectations. It benefits from a good geographical location and offers great entertainment for visitors of all ages.
Whether you are alone or in a group, you will inevitably find an activity that will occupy you. Discover here useful information to spend unforgettable moments during your campsite in Vendée.
Entertainment for toddlers
To occupy your children aged 5 to 12, Le Tropicana campsite has planned activities adapted to their ages. We have a well-equipped children's club to occupy the little ones while parents enjoy the animations fitted out for them.
Our team has coaches trained to help children express their talents in various fields. To do this, we offer creative workshops where children are busy making cutouts, drawings, coloring and more.
In addition, we provide them with playgrounds and various sports activities to allow them to spend pleasant moments in our company.
Entertainment for teenagers
For their part, teenagers can access a large number of activities specially designed to help them recharge their batteries. Usually the adventure begins with a barbecue whose goal is to bring them together around a convivial lunch with grilled meats and sodas.
In addition, we are organizing a night walk in the forest to help participants get to know each other better. To awaken their ingenuity, we offer them a Fun photo rally .
Note that they can also participate in water polo, beach volleyball and other games. sports tournaments to boost their team spirit while having fun. This is also a campsite in the Vendée!
Entertainment for adults
At Le Tropicana campsite, we offer many activities for adults and it is often difficult to make a choice. From Monday to Friday, you can do activities of fitness , relaxation and water games.
According to your wishes, you can take part in introductory parts to dance (Salsa, Zumba, etc.). Our multisports ground and our games room are also available for you to play. sporting activities as a team. Whether you are participating in a tournament or just playing a game, the fun is always immense.
Activities to do with the family on a campsite in the Vendée
A campsite in Vendée is also the time to strengthen family ties. Aware of this fact, we provide you with activities to do with your family. Depending on your schedule, you can use certain evenings to rock out. treasure hunt .
Note that we also offer themed evenings ensuring a good mood for all members of the family. Lotto evenings, transmission of films or football matches, disco evenings, magic shows… the list goes on.
During a stay at the campsite in Vendée, it is possible to do different activities to change your mind and recharge your batteries. Whether you are a born athlete or an amateur, our playgrounds can allow you to share friendly moments with family.
Between table tennis, trampoline, bowling alley and more, you will never run out of ideas to have fun. According to your desires, you can also make whirlpools , hammam and sauna. So don't hesitate to reserve your place now!