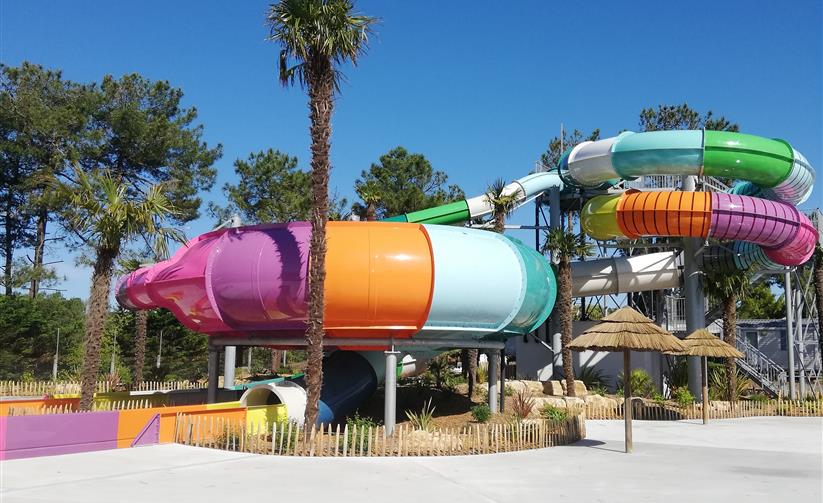 Camping for families: The Tropicana opens its doors to you
Le Tropicana est un superbe camping situé à Saint Jean de Monts au cœur de la pinède à 800 m de la plage. Il est implanté dans un cadre vallonné de 7ha, et offre une multitude d'activités. Et la bonne nouvelle est que le camping est désormais accessible jusqu'à la fin du mois de septembre. Une saison très spéciale s'annonce donc dans ce lieu unique avec des animations exceptionnelles, des activités festives et sportives. Vous pourriez bénéficier d'un espace bien-être gratuit, d'une piscine couverte, d'un terrain multisports, etc.
Camping Le Tropicana : Un cadre féérique pour tous les vacanciers
En bordure de la forêt domaniale de Saint Jean de Monts sur une superficie comprise entre 80 et 150 m2, l'emplacement du camping Le Tropicana est très idéal pour des vacances en famille ou entre amis. Vous pourrez jouir un moment inoubliable au milieu d'un écrin de 7 hectares d'espaces naturels préservés, entre mer et forêt sur la côte vendéenne.
Et comme vous le savez, Saint Jean de Monts se trouve en Vendée, plus précisément en Pays de la Loire. Il s'agit d'une région très riche, que ce soit par la beauté de ses paysages ou par la richesse de son patrimoine architectural. Vous ne serez jamais déçu si vous optez pour ce camping 5 étoiles très célèbre à cause de ses événements festifs et sportifs et sa gastronomie unique. Il met à votre disposition pour vos week-ends ou vacances en campings une palette d'hébergements adaptés à vos besoins. Ceux-ci vous procureront un sentiment d'immersion totale au cœur de la nature vendéenne. Laissez-vous plonger dans ce nid de bonheur que vous offre la pinède.
Une destination de vacances aux multiples atouts
Un séjour au Tropicana vous permet de bénéficier de plein de bienfaits. Voici quelques atouts de ce site :
• Étant donné qu'il s'agit d'un somptueux camping familial dans une grande forêt de pins, vous pouvez marcher à l'ombre sur la plage de sable qui ressemble à un large tapis de sable blanc s'enfonçant doucement dans la mer. ;
• Il est proche des commerces "Les Mouettes", et les pistes cyclables sécurisées se situent aux portes du camping ;
• En fonction de vos préférences, vous pouvez installer votre camping-car à l'ombre ou de manière à faire le plein de soleil et d'énergie ;
• En matière de gastronomie, vous trouverez sur place tout ce qu'il faut pour transformer votre séjour en une vraie évasion gastronomique. Vous pouvez, par exemple, opter pour un petit déjeuner sur votre terrasse privée, un repas sympa au bistro et le soir, des moules gratinées dans un petit restaurant à Saint Jean de Monts ;
• Pour vous procurer un confort inouï, le camping est doté d'un équipement en borne électrique et de point d'eau ;
• Avec les bruits et senteurs de la pinède environnante, vous vous sentirez dans un petit coin de paradis ;
• Le camping est équipé de nombreuses piscines chauffées, d'un espace bien-être gratuit (sauna, hammam et bains bouillonnants), d'un grand solarium avec des palmiers et des toboggans aquatiques pour vos moments de détente et de relaxation ;
• Le camping organise des soirées dansantes, des soirées animées, des spectacles et autres animations ;
• Pour les enfants et les adolescents, le site met à leur disposition un mini-club, une salle de jeux, une pataugeoire, un toboggan, etc. dont ils peuvent profiter comme bon leur semble ;
• Sur le plan sportif, le camping propose de l'équitation (1000 m), des sports de glisse (Paddle, planche à voile, catamaran, char à voile, surf…) et diverses activités sur place comme le tennis, une salle de musculation – fitness et du ping-pong.