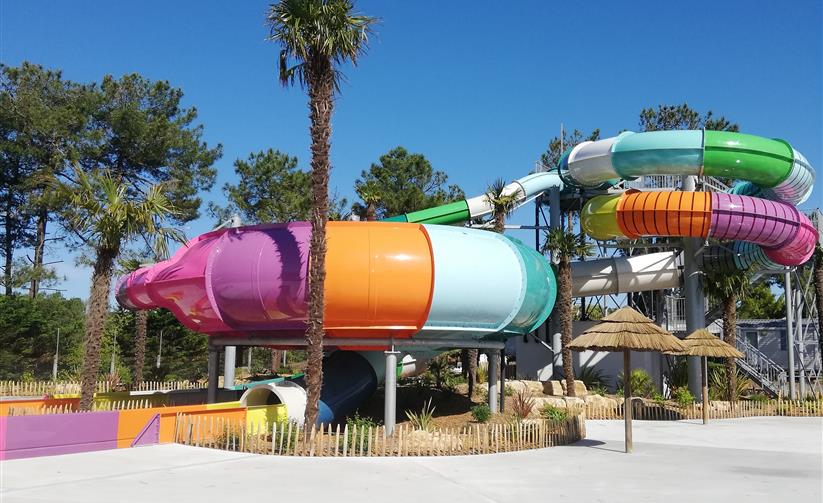 Camp in September in Vendée: we say yes to the Tropicana!
You couldn't go on a trip in July or August because you might have been indisposed? Or are you one of the people who choose to work during the two "summer" months? Or are you one of those campers who abandon the summer period (July-August) by preferring an off-season when camping? No matter what situation you find yourself in, know that you can always enjoy a great RV vacation in September. This period even turns out to be the ideal month for summer vacation. And for the occasion, why not opt for Le Tropicana campsite?
Holidays at Le Tropicana campsite in September: Enjoy an exceptional Indian summer!
With global warming, the summer period (July-August) becomes increasingly harsh, even sometimes scorching. The days are very hot, which makes holidaymakers during this period not as comfortable as they would like.
But in the month of september, the indian summer is here . Nature is changing. The intensity of the sun is decreasing. And this is very remarkable in the Le Tropicana campsite which is located in a large pine forest. You will thus be able to benefit from a more moderate and appreciable climate; your nights in this campsite are also cooler and more relaxing.
You recharge your batteries in the fresh air. The forest begins to transform to announce the colors of autumn. You will see that it will take on new colors with the appearance of new fruits. Everything becomes more beautiful and attractive . All these elements make this place a favorite with many seasonal campers in September.
Holidays at Le Tropicana campsite in September cost less
Because of the crowds that there are during the months of July and August, the holidays are quite expensive: the law of supply and demand obliges. But in September, the phenomenon is reversed. Many holidaymakers leave the campsite and demand is drastically decreasing. Therefore, the prices become more affordable and reasonable at all levels. Whether you are renting a campsite (mobile home, chalet, etc.) or a pitch for a tent / caravan / motorhome, you will find the campsite of your dreams at an attractive price .
Also, the summer prices increased by certain restaurants, tourist providers or tourist sites have been completely reduced. If you are lucky you can benefit from interesting promotions on some unsold items . Entrances to museums, parks and exhibitions are getting cheaper. Rest assured that you will be making great savings during your stay.
Spend a holiday in peace and friendliness
The other advantage linked to the September holidays at Le Tropicana campsite is the tranquility you enjoy. Indeed, coming in this period, the large number of campers will have already emptied the premises . You will no longer be confronted with certain situations such as crying or noises of children, long night parties, parties of glued tight on the beach, etc.
With all the tourists gone, there is no risk of you feeling tight as a sardine. In peace, you can rediscover the charm of the Saint Jean de Monts beach . This wide carpet of white sand will be yours only . You will thus have a real vacation that can be summed up in three words: rest, relaxation and idleness.
We also tell you that the campsite managers are more available during this period and they will be able to pay you more attention.