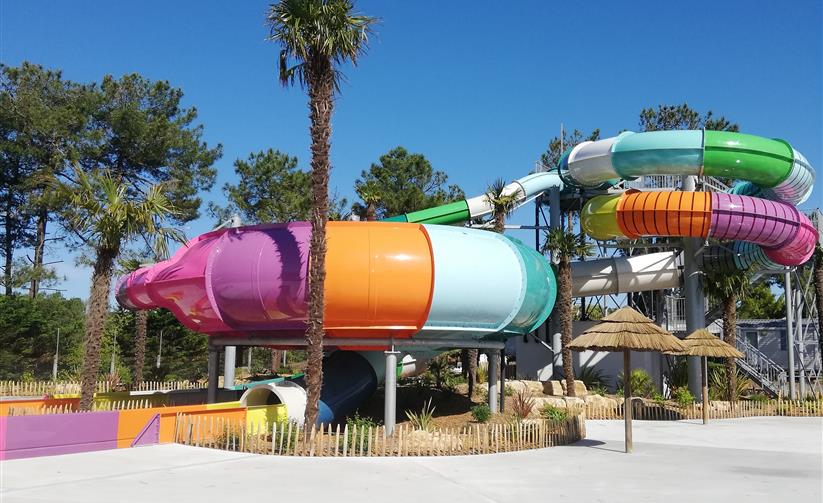 A well-being area that gives you balm in the heart at the Le Tropicana campsite in Saint-Jean-de-Monts
The wellness area of the 5-star Le Tropicana campsite in Saint-Jean-de-Monts
Do you want to spend unforgettable days at the 5-star Le Tropicana Saint-Jean-de-Monts campsite? If so, nothing like taking advantage of the breathtaking offers offered by the campsite's wellness area. Discover here some of the assets of this space.
The strengths of Le Tropicana campsite in Saint-Jean-de-Monts
The Tropicana campsite in Saint-Jean-de-Monts is one of the best destinations in Vendée for a good holiday or for an unparalleled stay.
If you are looking for serenity, gentleness, tranquility, pleasure and relaxation, then the wellness area of the campsite will satisfy your desires. This magnificent space free access gives you the opportunity to take full advantage of:
whirlpool baths (all year round) which offer you great relaxation and make you feel good in your body;
steam baths (Hammam and Sauna);
exciting sports activities in the fitness rooms;
etc.
Indeed, the hammam offered to you by the wellness area in the campsite is a hot-temperature steam bath with maximum humidity. Possessing virtues physical and psychological , this bath allows you to relax, to make natural scrubs (eliminate toxins, promote pore dilation, etc.).
Also, it promotes a better dilation of blood vessels and strongly fights against insomnia. Everything is there to make you feel good.
Another favorite that this campsite area offers you is the Sauna . This is also a dry steam bath that will do you good, especially if you experience some joint disorders .
Towels are placed on the wooden benches in the cabin and you just have to lie down there to enjoy the views. ertus of this bath .
When to go to the wellness area of the Vendée campsite?
If you want to take a whirlpool bath, you can go to the campsite from mid-April to the end of October 2020 from 10 a.m. to 6 p.m. in low season and 10 a.m. to 7:30 p.m. in high season.
Regarding the bathing sessions of hot and dry steam , you can treat yourself holidays and weekends (2 hours per day) from mid-April to the end of June 2020 and throughout the month of September (except the last 9 days of the month).
You can also do your steam baths everyday July 2 to August 31, 2020 (4 hours per day).