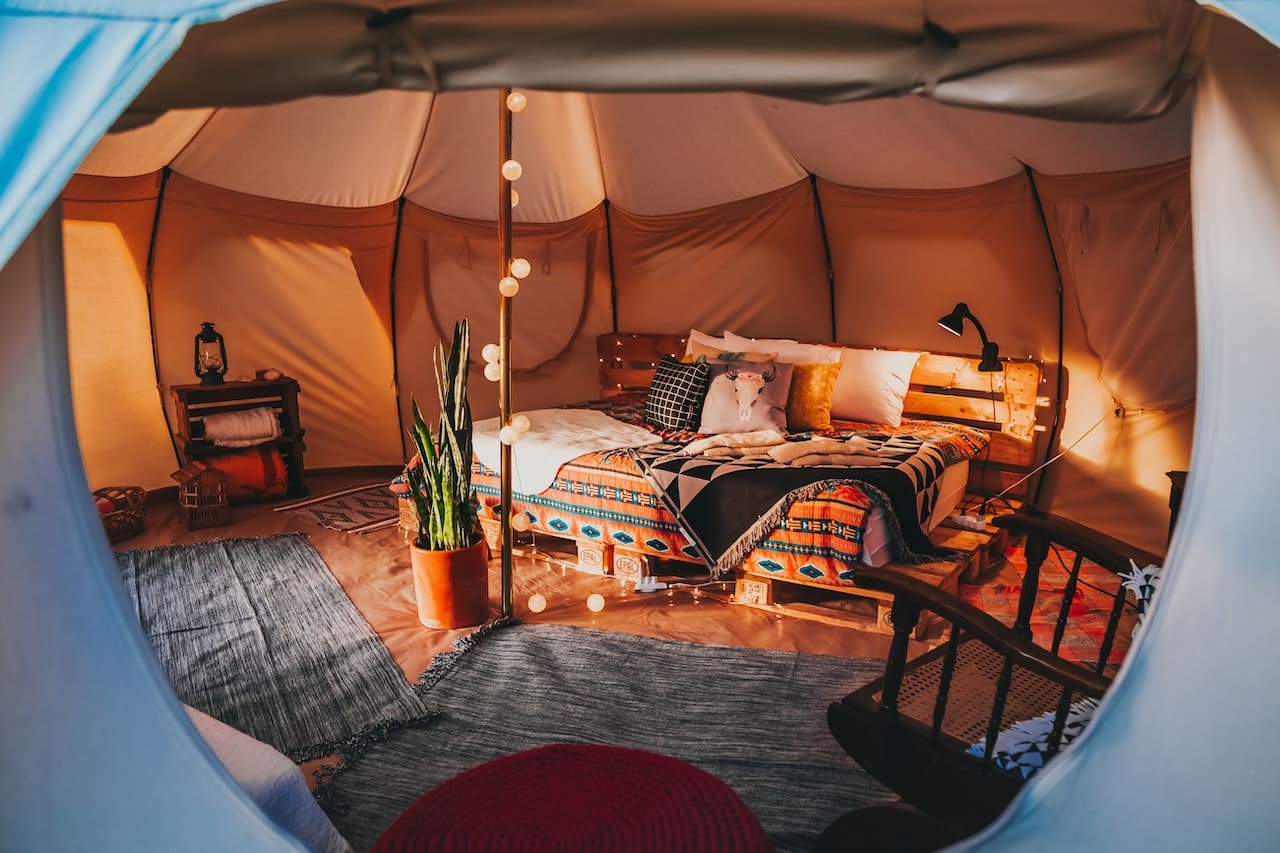 6 ways to go camping in the Vendée
Do you need a relaxing vacation? The Tropicana helps you find the best location for camping in the Vendée!
Camping is a popular wild and natural option for holidays. Whether as a family, as a couple or alone, it's a great way to recharge your batteries while being in direct contact with nature.
However, unlike other types of holidays, camping in Saint-Jean-de-Monts and in the Vendée more generally necessarily involves some organization.
Especially when it comes to finding and booking a pitch for camping in the Vendée!
But what type of camping do you want to do during your holidays in Vendée? Wild camping ? Comfort camping? Family campsite?
There are as many types of camping as there are travelers. It's up to you to see which type of campsite appeals to you the most!
In any case, take care to reserve campsites that are suitable for the type of stay you plan to spend. The Tropicana presents the different types of campsite you can choose from in Vendée!
1. In a caravan
First type of campsite in the Vendée : the caravan. It's all about hitching a trailer to the back of your car, and pulling it behind you to a campsite.
It is an excellent option to be able to move freely with your car, and return in the evening to the comfort of your caravan.
You benefit from a bed and all the necessary amenities , while using the campsite sanitary facilities. It's a bit like traveling in a tent, but with an added level of comfort.
Also read: How to choose between a new or used caravan?
2. In a motorhome
If you need a higher level of comfort , the caravan can quickly be replaced by a motorhome. These large vehicles are designed for travellers .
They allow you to move wherever you want (within the limits of the size of the roads) and then set up your motorhome wherever you want, in the authorized areas.
Kitchen, sanitary facilities, shower and toilets: in the motorhome, all amenities are included. You also benefit from the comfort of beds provided to allow you to spend restful nights.
The only drawback of the motorhome is that you have to manage the distribution of your gray water , drain it and make sure you always have clear water so you don't run out.
But if you choose a motorhome pitch at campsites like the Tropicana, there is no doubt: you have access to all the necessary services.
3. In a tent
A much more classic type of camping , the tent involves reserving a tent site in a campsite to be able to access the sanitary facilities.
Then, all you have to do is set up your tent, install your duvet and possibly your mattress , and you're done!
Take care to bring a stove to be able to cook , and all the essential kitchen necessities to be able to eat at your camp .
4. In Camper-Van
The Camper-Van is an increasingly popular option, especially with young travelers looking for freedom.
The principle of the Camper-Van is quite simple: you fit out a car with enough space to be able to travel , sleep and eat inside.
This is a very popular option, especially for summer vacations . In a van, when the weather is nice, all possibilities are open!
5. In tent-trailers
Trailer tents are also a possibility. Just like a trailer, they are pulled behind your car. Then you just have to unfold them to be able to sleep in your tent!
This allows you to achieve higher levels of comfort compared to traditional tents.
6. In rooftop tents
In the same logic as Camper-Vans, roof tents allow you to travel, unfold your tent and sleep in optimized comfort, without difficulty.
What to discover all the Vendée, without forgetting your daily comfort!
Read also :