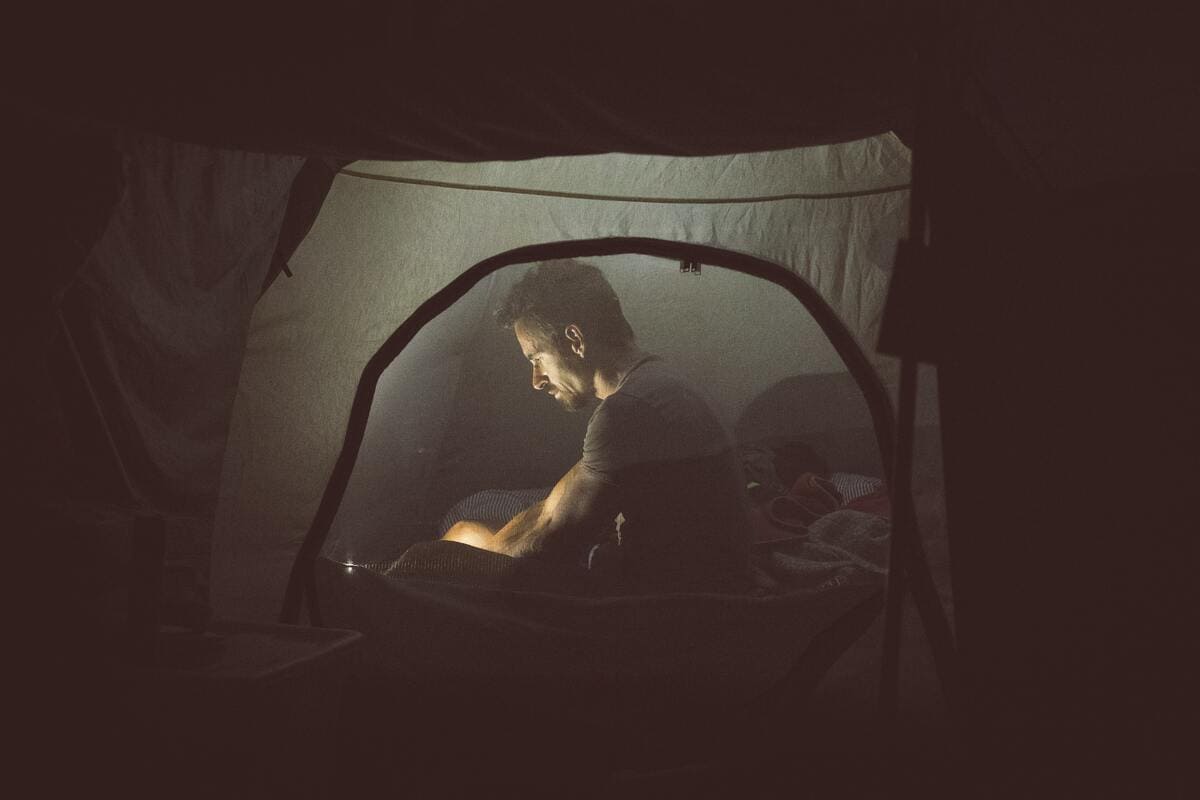 4 tips for sleeping well in a tent
Do you want to sleep in a tent in optimal comfort? The Tropicana gives you 5 concrete and pragmatic tips!
At first glance, one might think that sleeping in a tent is not a pleasant experience.
When the sun is beating down, you are hot. When the wind blows, you are cold. Is there ever a good solution to fully enjoy a comfortable stay in a tent?
Lucky for you, yes: there are plenty of good solutions to enjoy your nights in a tent. And these solutions can be classified into 4 concrete tips, which will allow you to greatly improve the quality of your sleep.
The Tropicana, your campsite with tent pitch in Saint-Jean-de-Monts , gives you 4 pragmatic tips to make the most of your stay in a tent!
Choose the location of your tent carefully
The very first tip is the main tip . It's all about choosing your tent site wisely. It all starts with the right choice of campsite !
Indeed, the Tropicana strongly advises you to abandon the ideas of hazardous locations on the side of the road. Wild camping is regulated in France, and beyond a fine, you also risk having a bad night.
It is therefore essential to plan a stop at a campsite suited to your needs. And by adapted campsite, we mean above all a fully equipped campsite! In a tent, you have neither water nor electricity .
So take care to choose a campsite with pitches that offer access to water, electricity and also sanitary facilities . Showers , toilets and washbasins must be available to allow you to spend your holidays in complete serenity.
You can then shower, do your dishes and your laundry , in peace. Also, it is important to choose the right location in itself. Facing north, or facing south ? Close or far from amenities?
It all really depends on the holiday and the level of comfort you are looking for. It is therefore essential to select a tent site that meets your needs and desires.
To help you choose the right places to pitch your tent , take the time to find out! You can find all the destinations on Myatlas , in order to discover the places recommended by other camping enthusiasts.
Select the right bedding
Once you have selected your campsite and location, you can gear up properly. Indeed, camping is not only a question of location: it is also a question of equipment .
If you go to Vendée in autumn, be sure to take a sleeping bag that keeps you warm enough: with the wind , the nights can be cool. On the contrary, in summer, plan an adequate sleeping bag for the rising temperatures.
The same goes for the mattress or floor mat you are going to choose: inflatable mattress? Basic groundsheet? It all depends on the quality of sleep you are looking for: make a choice consistent with your needs, to ensure the smooth running of your stay in Saint-Jean-de-Monts!
Also read: The top 3 mattresses suitable for a tent
go to bed tired
Third tip for a good night's sleep in a tent : wait until you're tired before you can go to bed. Indeed, nights in a tent are not like nights in a bed.
With minimal comfort, getting to sleep can be more complicated. If you go to bed tired, sleep will come much easier than if you were expecting it. So take the time to spend evenings with your loved ones, before going to bed!
Leave food outside your tent
Finally, the last advice: to avoid nocturnal visits from animals , be sure to leave your food outside the tent.
Otherwise, they may be attracted by the smell and want to come and see what is happening under your tent. Although, of course, the risks are minimal in fully equipped campsites like the Tropicana.
To discover: The different accommodations of our 5-star campsite in Saint-Jean-de-Monts