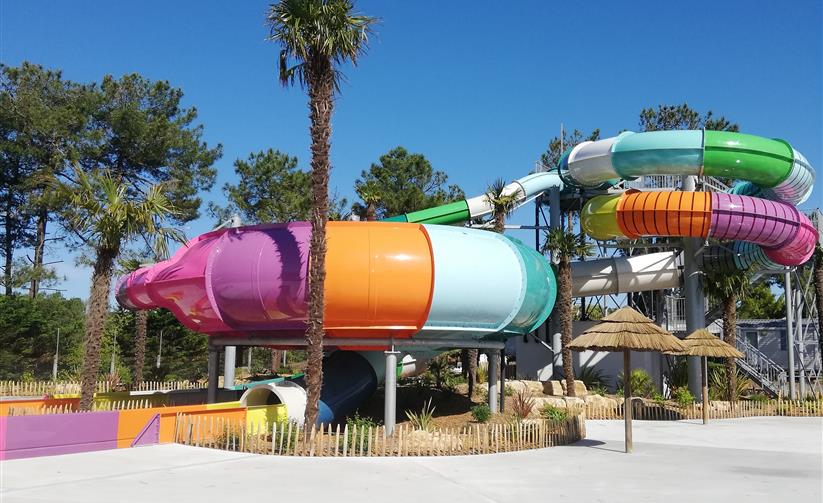 3 beaches in Saint-Jean-de-Monts to discover around our campsite
One of the most beautiful things to discover at our campsite is the beach at Saint-Jean-de-Monts. This beautiful sandy area where the sound of the waves merges perfectly into an exceptional calm. The beaches are very coveted places for the soothing atmosphere that reigns there. You can also find a good atmosphere with other campers.
What to do in Saint-Jean-de-Monts , if not, start to discover 3 beautiful beaches which immediately immerse you in an incomparable setting! The Plage de la Baigneuse, the Plage de la Dune and the central beach are three wonders to visit and discover.
1- Beach of the bather
If you are looking for a beach in Saint-Jean-de-Monts where to find people and a good atmosphere, consider visiting the Baigneuse beach . She is regularly crowded and people come there without protocol to enjoy the scenery, party or swim . You will be able to meet there people of all categories of ages who benefit in their own way from this great expanse of sand.
Your little ones will be able to have fun with the beach games, lovers can stroll quietly along the beach, and you will even be entitled to improvised concerts by musicians who come to practice. The sunset is magnificent. And on-site staff are available to offer you something to nibble on while relaxing in this exceptional setting.
2- Dune Beach
What to do in Saint-Jean-de-Monts? Let yourself go for a walk and relax in the heart of nature. Visit the Dune beach ! The setting is ideal and lends itself well to rather quiet moments , away from the atmosphere of the busiest beaches. You will be able admire the sea in peace and escape for a moment .
The decor is special and beautiful. Do not hesitate to let your feet in contact with the sand which extends as far as the eye can see. Alone or accompanied, you will certainly have a happy and exceptional time. Take advantage of your stay at the campsite in Saint-Jean-de-Monts to discover the Dune beach if you have not yet done so. It will be a great experience that will make your stay unique.
3- Central beach
With a sandy expanse that stretches for hundreds of meters, you will also discover this beach which offers a special charm . Central beach is well known and has several strengths that make it a place very frequented. She is ideal for swimming . Who says central beach, says a whole bunch of animations depending on the time of year. Your stay at our campsite in Saint-Jean-de-Monts is the perfect opportunity to take advantage of these moments of festivities and rejoicing .
Let your children occupy themselves in the playground landscaped at the beach while your eyes admire the beauty of the big blue that awaits you. For those who love reading, a beach library is available at the central beach for your viewing pleasure. And it's also an opportunity to do a little sport while having fun at the same time, and hello laughs and giggles!
The magic of a beach holiday in Saint-Jean-de-Monts
Spend a stay in our campsite in Saint-Jean-de-Monts allows you to discover these quite exceptional beaches. Relaxing alone or with your family, having fun and playing, or simply taking a walk admiring the landscape and meeting beautiful people, this is all the magic of a stay at a beach in Saint-Jean-de-Monts. Don't forget to take pictures for immortalize the craziest and most beautiful moments . You will certainly come back to our campsite in Saint-Jean-de-Monts!